ROCKABILLY HALL OF FAMEŽ MERCHANDISE & SERVICES





Joe Paul Nichols


Joe Paul Nichols Music Company
Country & Gospel Entertainment

Texas born Joe Paul Nichols started out listening to the Grand Ole Opry, Louisiana Hayride, and the Big "D" Jamboree, as a lad. His greatest ambition was to sing and record Country Music. His dream came true for he soon became a regular member of the Big "D" Jamboree in Dallas, Texas, and later began making records.
To date, Joe Paul has recorded 25 single records and 16 albums. Some of his best single records have been "These Little Things", "Hello Trouble", Texas Memory", and "Letters Have No Arms". His gospel albums are "The Old Country Church", "In The Garden", and "Sing, Sing, Sing". Some of Joe Paul's best country albums are "These Old Eyes Have Seen It All", "Country Gold", "Texas Memory", and "The Best of Joe Paul Nichols, Vol. One". His new album, "Swing Me A Song", has six new songs and six country classics. It looks like this album is going to be his best recording to date. Joe Paul has been fortunate enough to record a Country Christmas album, "It's Christmas Time".


In 1970, Joe Paul formed his band. They are called Joe Paul Nichols And His Five Pennies. For the past twenty-nine years, Joe Paul And His Five Pennies have become known for their traditional Country Music and Western Swing. Twin fiddles and the steel guitar are dominant in their music. They have brought Country Music to school auditoriums, civic centers, clubs, rodeos, fairs, and conventions from the small towns to the large cities. His music has been a favorite in Texas and the Southwest for many years. When Joe Paul Nichols And His Five Pennies come to your part of the country be sure to see their show, for you will be well entertained with a good family type country show.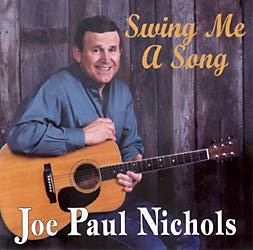 "Swing Me A Song" CD - 1999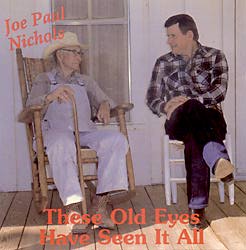 "The Old Eyes Have Seen It All" CD


CONTACT:
Joe Paul Nichols
Route 1,
Box 224-A Jacksboro, TX 76458
(940) 567-2779
Fax (940) 567-3008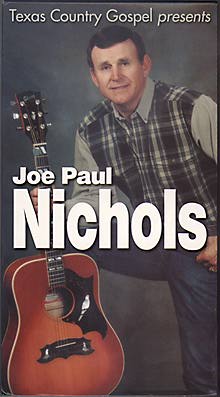 VIDEO




EDITOR'S NOTE: We are looking for other veteran traditional country performers to list and promote within this site. "Keep It Country" is also interested in posting information on anyone who helped develope and retain the roots of country music throughout the years. This could mean you, a family member, or someone you admire. Through this website, known and unkown recording atrists, performers, sidemen, songwriters, producers, record labels, venue owners, promoters, fans, etc. are all welcome to e-mail and submit their story to the world. It's your chance to brag without feeling guilty, because our readers are waiting to hear all about YOU! Thanks, Bob Timmers, site manager. - Start by contacting us with an e-mail today









E-mail