ROCKABILLY HALL OF FAME® MERCHANDISE & SERVICES
FRONT PAGE NEWS


A site devoted to returning country music back
to its roots - that traditional sound

TO CONTRIBUTE NEWS, E-mail the News Editor
For Other Current NEWS ITEMS, visit ... PAGE 2



Jerry Reed R.I.P.
&nbsp Jerry Reed, the singer, songwriter, guitarist and actor whose No. 1 country hits include "When You're Hot, You're Hot," "Lord, Mr. Ford" and "She Got the Goldmine (I Got the Shaft)," died Tuesday (Sept. 2). He had been diagnosed with emphysema and was in hospice care. Although he was nicknamed "The Guitar Man,"Reed was also known for his comedic roles in the films Smokey and the Bandit and The Waterboy. Elvis Presley recorded two of Reed's songs, "U.S.Male" and "Guitar Man," and was invited by Presley's producer to play his distinctive "claw-style" guitar licks on the studio recordings as well. Reed's other hits as a performer include "East Bound and Down" (from Smokey and the Bandit) and "The Bird" (which included impressions of Willie Nelson and George Jones).
The Tennessean Obit.





Don Helms passes
Steel player behind Hank Sr. classics, Don Helms, dies at 81
The last of the original Drifting Cowboys is gone.
Don Helms, a renowned steel player and member of Hank Williams' Drifting Cowboys band, died this morning at age 81 of an apparent heart attack.
Mr. Helms was the last remaining link to the Drifting Cowboys. His guitar was heard on more than 100 of Williams' recordings, including "Your Cheatin' Heart," "Cold, Cold Heart" and "I Can't Help (It If I'm Still In Love With You)." His steel playing is an indelible part of those records, and after Williams' death Mr. Helms went on to provide significant parts on recordings such as Patsy Cline's "Walkin' After Midnight," Stonewall Jackson's "Waterloo" and Lefty Frizzell's "Long, Black Veil." He played with other greats as well, including Loretta Lynn, Ernest Tubb, Ray Price, Jim Reeves and Webb Pierce.
Mr. Helms was also a songwriter whose compositions were recorded by Brenda Lee, Hank Williams Jr. and others.
Mr. Helms was inducted into the Steel Guitar Hall of Fame in 1984, and remained an active part of Nashville's music community until his death.No memorial details have yet been released.





Danny Davis dies
Member of Nashville Brass Danny Davis dies in Nashville By PETER COOPER * Staff Writer * June 12, 2008
Grammy-winning horn player Danny Davis, who popularized the use of horns in country music and whose Nashville Brass stands as one of Music City's best known instrumental ensembles, died today at 5:40 p.m. at St. Thomas Hospital, at age 83.
Born in Dorchester, Mass., Mr. Davis was a trumpet soloist for the Massachusetts All State Symphony Orchestra before turning 15. He went on the road with famed jazz drummer Gene Krupa's combo, and spent his early professional years playing in the big bands of Krupa, Art Mooney, Freddy Martin and Bob Crosby. Three times, Mr. Davis won Arthur Godfrey's Talent Scout show.
Mr. Davis was also doing production work, and in 1962 he began recording pop singer Connie Francis in Nashville for MGM. Those sessions resulted in six No. 1 singles. During his stint at MGM, Mr. Davis also brought British Invasion band Herman's Hermits to the label.
In 1965, Mr. Davis moved to RCA and worked out of New York. Three years later, he headed south again to Nashville, where he produced records for RCA including Waylon Jennings' Grammy-winning "MacArthur Park" and Don Gibson's country smash "Rings of Gold." During this time, Mr. Davis convinced RCA Nashville chief Chet Atkins that horns could have a significant place in country music. The first Nashville Brass album was released in 1968, and a follow-up the next year beat out Atkins, Floyd Cramer, Bob Dylan and Tommy Allsup in winning a best country instrumental Grammy.
Beginning in 1969, the Nashville Brass triumphed as the Country Music Association's top instrumental group, and the band's crossover-ready sound helped Mr. Davis to secure performance slots on television programs hosted by Ed Sullivan, Dinah Shore, Red Skelton and many others. Mr. Davis also took his Nashville Brass around the world, helping to extend Nashville's reputation across the globe and also helping to broaden the scope and texture of country music.





Dottie Rambo Dies in Fatal Accient
Gospel singer-songwriter Joyce "Dottie" Rambo died early Sunday, May 11, 2008 when the bus she was in ran off a road in southwest Missouri and struck an embankment. Rambo, 74, of Nashville, Tenn., died in the crash about two miles east of Mount Vernon on Interstate 44, the Missouri State Highway Patrol said. Seven other people in the bus were injured, and were hospitalized in Springfield with moderate to severe injuries, the patrol said. It was unclear if the accident, which occurred about 2 a.m., was weather-related, the patrol said. Severe storms and tornadoes hit the region about 6 p.m. Saturday, killing 14 people. Sustained winds and storms swept through the area later in the night, according to the National Weather Service.
"She was a giant in the gospel music industry," said Beckie Simmons, Rambo's agent. "Dolly Parton recorded some of her songs."
She was on her way to a Mother's Day performance in Texas, according to her Web site.





Eddy Arnold dead at 89
NASHVILLE - Eddy Arnold, country music's "Tennessee Plowboy" whose rendition of "Make the World Go Away" was an international hit in the 1960s, died on Thursday, May 8, 2008 at age 89 in Nashville after a lengthy illness.
Rising from a poverty-stricken childhood in Henderson, Tennessee, Arnold connected with the Pee Wee King Band as a singer and went on to a career in which he was named to the Country Music Hall of Fame and received the County Music Association's first entertainer of the year award.
He won many other awards as he moved from pure country into pop-oriented arrangements that attracted a wider audience. In addition to "Make the World Go Away" he scored 16 other consecutive hits in the 1960s. His concerts sold out in New York's Carnegie Hall and he performed in Hollywood's Coconut Grove and top clubs in Las Vegas.
Before his retirement from active singing, he released a new RCA album, "After All These Years," in 2005.
Arnold starred on the Grand Ole Opry in 1943, signed with RCA the following year but did not have a hit until 1946 with "That's How Much I Love You."
Coming under the management of Col. Tom Parker, Elvis Presley's manager, Arnold quickly scored a string of hits and graduated from radio to television. Many in the country music industry disapproved of his merging country and pop, but with his smooth baritone he quickly gained the reputation of being country's version of Bing Crosby. He sold more than 85 million records and had 147 songs hit the charts.
Among others, his hit singles include "Cattle Call," "Just Call Me Lonesome," "After Loving You," "I Want to Go With You" and "Tennessee Stud."
Arnold's wife, Sally, died earlier this year.
A dignified farewell to Eddy Arnold.





Leo Jackson Commits Suicide
NASHVILLE - George "Leo" Jackson - a guitar player who's appeared on recordings by Country Music Hall of Famers Jim Reeves, George Strait and Tom T. Hall - died Sunday, May 4, 2008 at his home outside of Nashville from an apparent suicide.
Leo, who was 73, had been diagnosed with cancer in 2002. Two years ago, he was told he had cellulitis, a rare skin ailment, in his thumb, preventing him from playing guitar again. He had undergone minor surgery last week and was on medication for a persistent back pain that flared up again the day he shot himself. "On top of the operation, I guess it was just too much for him," son Leo Jackson told The Tennessean.
Leo played two stints as a member of Jim Reeves' Blue Boys. He was, in fact, a guitarist in the band at the time Jim died in a famous plane crash in 1964. The Blue Boys went on to make four albums on their own in the next four years. Leo would also become a well-regarded session musician. Among the hits that have featured his work are the George Strait singles "Right Or Wrong" and "Let's Fall To Pieces Together," Jim Reeves' "Distant Drums," Moe Bandy's "It's A Cheating Situation" and Moe's duet with Joe Stampley, "Just Good Ol' Boys."
Leo Jackson on YouTube





Crystal Gayle off to Asia to
Perform at Flower Power Fest
Posted May 1, 2008 - This week, country music's classiest lady, Crystal Gayle will make the 15-hour flight to Seoul, South Korea to join some of folk and pop music's biggest names for the Flower Power Peace Festival spectacular!
Crystal will join the likes of music legends, Don McClean, The Alan Parsons Project, Donovan, The Kingston Trio, Judy Collins, The Brothers Four, Dr. Hook, Melanie Safka and Blood, Sweat & Tears for the two-day peace jam.
"Well, I have always been a ''Flower Child' at heart," says Crystal. "The lineup is amazing' being asked to join these amazing entertainers, of which I myself am a personal fan of, is awesome' this will be an incredible event!"
The Flower Power Peace Festival will take place on May 4th and 5th at the Jamsil Olympic Stadium in the heart of Seoul, the tenth largest city in the world. Crystal will take the stage at the festival on May 4th at 7:00 pm.
Her performance at the star studded-event is meant to promote peace in Korea, the only country still divided since World War II.
Multi-platinum country-pop sensation Crystal Gayle has nineteen #1 singles to her credit. Earlier in her career, Crystal took home the Grammys' "Best Female Country Vocal Performance" award with her hit, "Don't It Make My Brown Eyes Blue." She's a former ACM "Top New Female Vocalist" winner, a three-time ACM "Top Female Vocalist" winner and a two-time recipient of the CMA's "Female Vocalist of the Year" Award. She's won the AMA's "Favorite Female Artist" award on three separate occasions and was the first country music singer to reach platinum sales.
For more information on Crystal Gayle, visit www.crystalgayle.com.





Jesse McReynolds live radio show goes Worldwide
In case you haven't heard, Mr. Mandolin, the "Ironman of Bluegrass", Jesse McReynolds, has his own radio show that we broadcast live out of our "Pick Inn" right here on our family farm in Gallatin, Tennessee.
But... the really BIG news is that our radio station, WHIN 1010AM has taken us worldwide!!! This Monday, and every weekday, from 8 to 9 AM CST, you can hear Jesse's show on the internet streaming live from the Pick Inn!
Jesse remembers how it was in the golden days of radio. The Pick Inn Party Radio Show is built around the way he remembers radio used to be. Live and real!!! Jesse's more than able co-host is the great Harv Mason. These two share a friendship and camaraderie that is truly wonderful. The show features live music, phone call-ins, guests, our wonderful local sponsors and the commercials Harv does for them that are always spontaneous and heartfelt. The show is filled with more surprises than we can tell you. Why can't we tell you? Because it's live!!! The "Pick Inn Party Radio Show" might just as well be called new old-time radio. And we'd like for you to be part of our radio family..
Please tune in and listen to the live stream of Jesse's "Pick Inn Party Radio Show" every weekday morning from 8 to 9 AM Central Standard Time. Just click on or copy and paste this link into your browser, and you're there! http://whinradio.com/
For information & pictures about the "Pick Inn Party Radio Show", please go to our website, www.jimandjesse.com
May your holiday be truly blessed,
Jesse & Joy McReynolds
PO Box 1385 Gallatin, TN 37066
(615)452-7321
jimandjesse@bellsouth.net
www.jimandjesse.com
The joy of the Lord is your strength.Nehemiah 8:10



Eddy Arnold's Wife Dies in
Williamson, Tennessee Hospital
Posted March 12, 2008 - By Beverly Keel - Sally Gayhart Arnold, the woman who gave meaning to husband Eddy Arnold's love songs, died Tuesday in a Williamson County hospital. She was 87. For more than 66 years, the couple had one of the greatest romances in the history of country music. The news of Mrs. Arnold's death came late Tuesday afternoon as her country music legend husband, now 89, remained in a Davidson County hospital after undergoing hip replacement surgery last week.
The two met in Louisville, Ky., where Mr. Arnold was playing with Pee Wee King, said Don Cusic, author of Eddy Arnold: I'll Hold You In My Heart. "I think she might have asked for his autograph after a show," he said. Arnold, whois a member of the Country Music Hall of Fame, has sold more than 85 million records and had hits such as "Make the World Go Away" and "Bouquet of Roses."
The day after the couple married, he departed to join the Camel Caravan Tour. The bride was kept company in her new home by her mother-in-law. While Mr. Arnold toured, Mrs. Arnold ran the show at home, where she raised their son and daughter. She also donated her time to help local charities, including the Fannie Battle Day Home. "She kept him grounded," Cusic said."Stars can lose perspective so easily, but he was always down to earth, and she was a major reason for it.
The Arnolds' last few days were spent apart as they underwent treatment at different hospitals in different counties. In the end, after all of the success, money and fame, the only thing that mattered was being with each other. Mrs. Arnold is survived by her husband; their children, Richard Edward Jr.of Nashville and Jo Ann Pollard, of Brentwood, TN; and four grandchildren.



"It's Only Make Believe" Musical About Conway Twitty
&nbsp Posted March 4, 2008 - IT'S ONLY MAKE BELIEVE - Is so much more than a tribute show to American Music Icon CONWAY TWITTY whose untimely death in 1993 left a void in the world of Country Music. IT'S ONLY MAKE BELIEVE is Conway Twitty's story told through the eyes and heart of his children. It is a loving musical scrapbook of memories that is honest, touching, funny, heartbreaking and sincere. This production will be a musical journey of his heart, from humble beginnings to Rock and Roll Idol and all the way to a pure Country Legend.
&nbsp The musical production will be created and directed by Randy Johnson, produced by Conway Twitty United, and Executive Produced by Scott Welch Management.
&nbsp "I have listened to every recording that Conway Twitty ever released. I read, watched and listened to almost every interview he ever gave. Countless hours (and great meals) with the wonderful and gracious Twitty Family. I have come to know Conway Twitty in a rare, intimate, unique and extraordinary manner - I could almost feel his presence as I was writing the musical," says creator and director Randy Johnson. "Conway Twitty is an American Musical Legend and at the same time a loving family man who never forgot his humble beginnings. That is the truth and that is the musical I have created. I am honored and grateful to be chosen as playwright and director of the new musical IT'S ONLY MAKEBELIEVE. It is a high point in my career."
&nbsp IT'S ONLY MAKE BELIEVE will be touring across the country make stops at venues of all sizes, including Performing Arts Centers, state fairs, and theaters. The show will be exclusively booked through Buddy Lee Attractions in Nashville, Tennessee.
&nbsp Visit www.conwaytwittymusical.com for additional information.



Bobby Lord
Passes On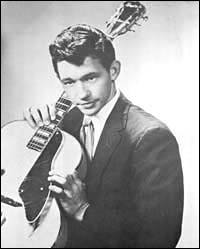 &nbsp We have lost another great person, Christian family man, super entertainer, songwriter,and singer.Grand Ole Opry Star, Bobby Lord passed away August 17, 2008 approximately 10 AM.Bobby had been in ailing health for some time.
&nbsp Bobby Lord was a native of Sanford, Florida, which was known then as the "celery center of the world". He was a singer, songwriter, and guitarist and television star. He had his own long-running syndicated television show in the 1960s, produced by WSM in Nashville. His musical career began as teenager in Tampa, FL. There, he had his own television show in Tampa while still in high school-The Bobby Lord Homefolks Show. He got this show when he was asked to be a guest on a local show, so he did this for two weeks. Then he got a call from the program director and was asked to take over the show - he was told at the time that the star of the show had suddenly 'taken ill' and wouldn't be able to host the show anymore. They asked Bobby if he could get a show together by the next night. He managed to find a pickup band for the show. Since he had no backup band of his own, he had to call around and find musicians, which he did - he found an accordion player, a couple of guitar players for the then 30-minute show. They then gave him an hour show for Saturday nights. They reported that he did up to 27 numbers in that one hour's time!
&nbsp His first big break was an appearance on Paul Whiteman's TV show in New York as the result of winning an amateur talent contest. In 1953, the legendary songwriter, Boudleaux Bryant had a tape Bobby had cut in Nashville and had it played for Don Law at Columbia records,who then signed Bobby with Columbia Records. He recorded several "Rockabilly" hits (many of which have been re-released several times), as well as several country chart records for Columbia. At the same time, he became a regular on The Ozark Jubilee (an ABC television show hosted by Red Foley based out of Springfield, Missouri), where he stayed for five and a half years.
&nbsp When The Ozark Jubilee went off the air in 1960, that meant Bobby could make the move to Nashville. Bobby joined the Grand Ole Opry in 1960, where he was a featured performer (i.e., hosting multiple segments each night he was in attendance) through the 1960s in to the mid-1970s.
&nbsp In 1961 he began recording for the Hickory label. In 1967, he moved to the Decca label,where had several additional top 10 and 20 country hits.
&nbsp He was perhaps best known for The Bobby Lord Show, a nationally syndicated TV show produced at WSM in Nashville. In a 1967 article, Bobby noted proudly that his syndicated show was being seen in 40 markets in the USA and in 34 countries around the world. In May of either 1966 or 1967, he made his first European tour, another career highlight and he got a great reception by the audiences as they were familiar with his show.
&nbsp The syndicated show featured The Jerry Byrd Band, which included:
A) Jerry Byrd, the legendary steel guitar player
B) Jerry Whitehurst, piano
C) Spider Wilson, guitar
All three were among the finest musicians Nashville had to offer and each of them played on countless hit records recorded in Nashville studios. If you went to an Opry performance during the 60's into the 70's, these guys were the Opry "house" band that backed up everybody who didn't bring or have their own band, which many performers on the Opry did not.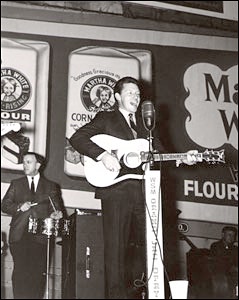 &nbsp Bobby also had a late afternoon LIVE country TV show on WSM during this same time frame. That show began as a popular daily afternoon show on Channel 4 on September 9, 1963. That show was the idea of Elmer Ally, Brad Crandall and Bayron Binkley and others who wanted an afternoon show that featured country music. The concept had been tried before, but not succeeded, even with different artists each week. This time they tried it with an emcee, a regular band and to have guests. Jerry Byrd and the band also did the live show, which was one hour. While video of the syndicated shows is still available, it's too bad there are no tapes of those daily WSM shows that Bobby hosted, because lots of interesting stuff happened. The first time Mel Tillis ever spoke on TV was on this show when they had time to fill at the end and Bobby asked Mel to tell a funny story he had told off the air. It was funny, but the switch board at WSM lit up with angry callers about how Bobby had embarrassed Mel. But as we know, Mel went on to great things in his singing and songwriting career and fans came to understand the stuttering that became part of his act.
&nbsp In the early '70s he grew tired of the road, and wanted to spend more time with his family. He semi-retired from music, returned to his home state of Florida, and developed very successful real estate and insurance businesses. However, he wasn't through with showbusiness.
&nbsp Bobby was well known as an avid outdoorsman, camper, fisherman, hunter, etc. and had a reputation as an excellent interviewer from his TV shows. With that background, TNN asked him to host one of it's original shows, Country Sportsman, which was later called Celebrity Outdoors after ABC got a little upset about the show's original name being too similar to its show, American Sportsman. The show had a very long and successful run and Bobby got paid to travel the world, fish, and visit with old friends.
&nbsp After several years, he retired from the show in 1989 because he was about to have two new grandchildren within a month of each other, and he wanted to be home to enjoy them. The show continued on for another season with another host, but the ratings were not what they once were when Bobby hosted the show and was subsequently cancelled.
&nbsp A practicing Christian, Bobby wrote a book entitled Hit The Glory Road, published in 1969 by Broadman Press (Library of Congress Catalog Card Number 73-83309). It's an interesting book on the grassroots gospel behind country music. It includes interviews with Roy Acuff, Bill Anderson, Bobby Bare, Jim Ed Brown, songwriters Boudleaux and Felice Bryant, Skeeter Davis, Ralph Emery, Jeanie C. Riley and Tex Ritter among others.
&nbsp He lived in Jensen Beach, Florida, with Mozelle, his wife of over 40 years, and was near all three of his children and seven grandchildren. His house was on a lake in central Florida, where he regularly host many of his old buddies for bass fishing trips (Bobby Bare, Jerry Reed, Mel Tillis, and Jimmy Dickens are all "regulars" at the lakehouse).



Ken Nelson R.I.P.
&nbsp Ken Nelson, former head of country A&R for Capitol Recordsand a member of the Country Music Hall of Fame, died Sunday, January 6, 2008 at his home in Somis, Calif.,13 days short of his 97th birthday. He had not been ill prior to his death, his daughter Claudia Nelson told CMT.com.
&nbsp In his prime during the '50s and '60s, Nelson produced such artistically pivotal acts as Hank Thompson, Buck Owens, Merle Haggard and Wanda Jackson and is credited with helping define the distinctive Bakersfield Sound through his low-key studio guidance.
&nbsp According to The Encyclopedia of Country Music, a publication of the Country Music Hall of Fame and Museum, Kenneth F. Nelson was born Jan. 19, 1911 in Caledonia, Minn. Raised in a Chicago orphanage, Nelson developed an early interest in music and even worked briefly as a singer before turning to radio. He joined the staff of Chicago's giant WJJD in the late 1930s and eventually ascended to the post of music director. Although his interest at the time was in classical music, his job also required him to oversee WJJD's massively popular livecountry show, Suppertime Frolic.
&nbsp Nelson's experience in working with WJJD's country roster led to a job in 1948 with Capitol Records in Hollywood, where he was initially put in charge of the transcription department. In 1951, he was named head of the label's country artist and repertoire division. His big break came when he produced Thompson's 1952 hit, "Wild Side of Life," which topped the country charts for 15 weeks.
&nbsp In the ensuing years, Nelson also produced hits for Gene Vincent, Tommy Sands, Ferlin Husky, Wynn Stewart, Tommy Collins and Jean Shepard, among others. He was also one of the co-founders of the powerful West Coast music publishing company, Central Songs, and a prime mover in the creation and growth of the Country Music Association.
&nbsp Gene Vincent's band members, the Blue Caps, remained close friends of Ken. They (Dickie, Johnny and Tommy) last spent time together with him in October of 2005 at the Rockabilly Hall of Fame's Gene Vincent Tribute Show in Van Nuys, Calif.
&nbsp Nelson retired from Capitol in 1976 and was inducted into the Country Music Hall of Fame in 2001. At his request, his daughter said, he will be cremated and there will be no memorial service.



Steel Guitarist John Hughey Dead at 73


&nbsp John Hughey, who made his musical reputation as a steel guitar player for Conway Twitty and Vince Gill, died Sunday evening (Nov. 18) in Nashville. The native of Elaine, Ark., was 73. According to details posted on his website, Hughey got his first guitar-a Gene Autry model from Sears-when he was nine. In the seventh grade, he became friends with classmate Harold Jenkins, who would later adopt the name Conway Twitty. Inspired by the sounds of Little Roy Wiggins, Eddy Arnold's steel player, Hughey persuaded his father to buy him a lap steel. While still in high school, he and Jenkins formed the Phillips County Ramblers and briefly starred in their own radio show on a small local station. In 1953, Hughey joined Slim Rhodes & The Mother's Best Mountaineers out of Memphis. For the next several years, Hughey alternated between playing in Rhodes' band and performing in nightclubs. In 1968, Jenkins-by then appearing as Conway Twitty and aspiring to switch from fledgling rock star to country crooner-drafted Hughey into his band. Hughey toured and recorded with Twitty for the next 20 years. After that, he worked with Loretta Lynn for nearly two years before joining Gill's band, where he remained for 12 seasons. He was inducted into the Steel Guitar Hall of Fame in 1996. In recent years, he was a member of the Time Jumpers, an ad hoc band of studio and touring musicians that plays each Monday night at Nashville's Station Inn bluegrass club. An active session musician, Hughey's work was also featured in movies, television series and specials, commercials and music videos. Details of his funeral have not been announced.



Alabama Makes Final Stop

Alabama Makes Final Stop At Cracker Barrel

&nbsp "The Last Stand" features previously unreleased live recordings from band's final tour
&nbsp LEBANON, TENN. (November 12, 2007) - Alabama, the most successful group in the history of country music with 42 number one singles, has selected Cracker Barrel Old Country Store, Inc. ("Cracker Barrel") as the exclusive home of its final concert tour recordings. On November 13, Cracker Barrel will release Alabama: The Last Stand, a collection of previously unreleased recordings made during Alabama's 2003 farewell tour.
&nbsp Available at all Cracker Barrel locations and online at crackerbarrel.com, this twelve-song, exclusive CD features several of Alabama's biggest hits, including The Closer You Get, Old Flame, Forty Hour Week, Feels So Right and The Fans.
&nbsp "There are magical moments on this CD because these songs come straight from my heart," said lead singer Randy Owen. "I remember seeing the lights on the crowd when we did Feels So Right. We started the song with a piano and the crowd went wild when we got to the melody. I feel like we owe it to our fans to share this music with them."
&nbsp Through three decades of recording and touring, Alabama sold more than 73 million records. Shortly after signing their first record deal, Alabama charted its first number one single, beginning a string of 21 consecutive number one hits. The band received more than 150 country music industry honors including an unprecedented five consecutive "Entertainer Of The Year" awards from the Academy of Country Music. In 2005, Alabama was inducted into the Country Music Hall Of Fame.
&nbsp "Having this CD at Cracker Barrel is a natural for us," said bassist Teddy Gentry. "I remember eating breakfast at Cracker Barrel when Randy told us we were being inducted into the Country Music Hall Of Fame. I am in Cracker Barrel just about every day, and we're proud to have our CD at Cracker Barrel."
&nbsp The Last Stand is the fourth exclusive CD released by Cracker Barrel in 2007, following Josh Turner's Live At The Ryman, Merle Haggard's Working Man's Journey, and Lonestar's My Christmas List. Previous Cracker Barrel releases include Alison Krauss & Union Station, Sara Evans, Charlie Daniels, Amy Grant and Songs Of The Year. The Alabama release further builds Cracker Barrel's growing reputation as the home of authentic country music. Since creating its own music label in 2003, Cracker Barrel has sold more than three million CDs.
&nbsp "Cracker Barrel has great food and I've noticed how people are always checking out the music in the store," said guitar & fiddle player Jeff Cook. "This is the first new record from Alabama in three years and I think it will do very well."
&nbsp "This Alabama CD continues our tradition of offering unique country music to our guests," said Simon Turner, Cracker Barrel's Chief Marketing Officer. "Millions of people attended Alabama concerts during the band's three decades of touring. These songs will bring back the memories of a night filled with great music and entertainment."



Hank Thompson Passes At 82

September 3, 1925 - November 6, 2007
&nbsp DALLAS - Country singer Hank Thompson, who had 29 hits reach the top 10 between 1948 and 1974, has died of lung cancer just days after canceling his tour, his spokesman said Wednesday.
&nbsp Thompson, 82, died late Tuesday at his home in the Fort Worth suburb of Keller, said Tracy Pitcox, who also is president of Heart of Texas Records.
&nbsp Just last week, Thompson canceled the rest of his tour after being hospitalized.
&nbsp "He was battling aggressive lung cancer," Pitcox said in a statement. "He remained conscious until the last couple of hours and passed away peacefully at about 10:45 p.m. on Tuesday night surrounded by his friends and family."
&nbsp In 1952, his album "The Wild Side of Life" reached No. 1. Some of his most famous songs include "Humpty Dumpty Heart" and "A Six Pack to Go."
&nbsp The last show Thompson played was Oct. 8 in his native Waco. That day was declared "Hank Thompson Day" by Gov. Rick Perry and Waco Mayor Virginia DuPuy.
&nbsp There will be a celebration of Hank's life and all of his fans are invited. The event will be held on November 14, 2007 at Billy Bob's Texas, 2520 Rodeo Plaza, Ft Worth, Texas. Time: 2:00PM



Country Music Hall of Fame Inductees

&nbsp On country music's most prestigious night, the Country Music Hall of Fame® and Museum welcomed the newest members of the Hall of Fame on October 28, 2007 during an emotional, music-filled Medallion Ceremony featuring family, friends, close associates and fellow Hall of Fame members. Legendary broadcast personality Ralph Emery, contemporary country kingpin Vince Gill and all-round entertainer Mel Tillis accepted their gold medallions in the Country Music Hall of Fame and Museum's Ford Theater in a three-hour celebration filled with laughter, tears, memories and warm embraces.



Porter Wagoner Dies at 80

&nbsp NASHVILLE, Tenn., October 28, 2007 - Porter Wagoner, the rhinestone-clad Grand Ole Opry star who helped launch the career of Dolly Parton by hiring her as his duet partner, died Sunday. He was 80.
&nbsp Wagoner, who had survived an abdominal aneurysm in 2006, was hospitalized again this month and his publicist disclosed he had lung cancer. He died at 8:25 p.m. CDT in a Nashville hospice.
&nbsp Wagoner's illness came after a comeback that saw him recording again and gaining new fans even as he reached his 80s.
&nbsp In May 2007 he celebrated his 50th year in the Opry. After years without a recording contract, he also signed with ANTI- records, an eclectic Los Angeles label best known for alt-rock acts like Tom Waits, Nick Cave and Neko Case.
&nbsp The Missouri-born Wagoner signed with RCA Records in 1955 and joined the Opry in 1957. "It's the greatest place in the world to have a career in country music," he said in 1997.
&nbsp His showmanship, rhinestone suits and pompadoured hair made him famous, with his own syndicated TV show, "The Porter Wagoner Show," for 21 years beginning in 1960. It was one of the first syndicated shows to come out of Nashville, and it set a pattern for many others.
&nbsp Among his hits, many of which he wrote or co-wrote, were "Carroll County Accident," "A Satisfied Mind," "Company's Comin'," "Skid Row Joe," "Misery Loves Company" and "Green Green Grass of Home."
&nbsp The songs often told stories of tragedy or despair. In "Carroll County Accident," a married man having an affair is killed in a car crash; "Skid Row Joe" deals with a once-famous singer who's lost everything.
&nbsp In 2002, Wagoner was elected to the Country Music Hall of Fame. To many music fans, though, he was best known as the man who boosted Parton's career. He had hired the 21-year-old singer as his duet partner in 1967, when she was just beginning to gain notice through songs such as "Dumb Blonde."
&nbsp Wagoner was born in West Plains, Mo., and became known as "The Thin Man From West Plains" because of his lanky frame. He recalled that he spent hours as a child pretending to be an Opry performer, using a tree stump as a stage.
&nbsp He started in radio, then became a regular on the "Ozark Jubilee," one of the first televised national country music shows. On the Opry since 1957, he joined Roy Acuff and other onetime idols.
&nbsp At one point his wardrobe included more than 60 handmade rhinestone suits. While he continued with the Opry, and even had a small part in the 1982 movie "Honky Tonk Man" starring Clint Eastwood, his recording career ceased in the 1980s.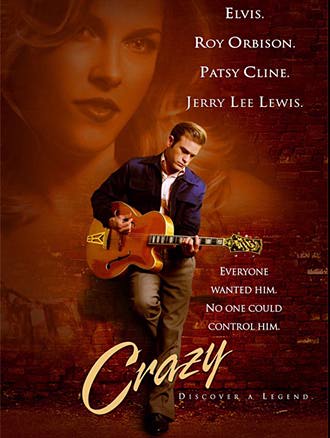 CRAZY - The Story of Hank Garland
Inspired by the life of Hank Garland, the movie CRAZY is the story of a legendary guitar player who emerged from Nashville in the 1950's. Blessed with incomparable, natural talent, Hank quickly established his reputation as the finest sessions player in Nashville. Artists such as Roy Orbison, Patsy Cline, The Everly Brothers and Elvis all sought Hank's brilliant play for their recordings.





DJ Hall of Fame and Radio Hall of Fame Inductees

Country Radio Broadcasters, Inc. ® Announces DJ Hall of Fame and Radio Hall of Fame Inductees
&nbsp (Nashville, Tennessee - October 22nd, 2007) The Country Radio Broadcasters, Inc. ® has announced this year's Country Music DJ Hall of Fame and Country Music Radio Hall of Fame Inductees. Bill Cody and Bob Robbins will be inducted into the Country Music DJ Hall of Fame. Jaye Albright, Bobby Kraig, and Michael Owens are to be inducted into the Country Music Radio Hall of Fame. "Part of the criteria for induction to the Country DJ and Radio Hall of Fame is making a significant contribution to the country radio industry. Each of our 2008 inductees not only meet that criteria, but have exceeded it. This year's class is a who's who of difference makers. On behalf of the HoF selection committee, and the CRB Board of Directors, I'm honored to not only congratulate each inductee, but welcome them to their rightful place in the Hall of Fame," stated R.J. Curtis of Radio and Records and Chairman of the Country DJ and Radio >Hall of Fame Committee. The honorees are to be inducted into the Country Music DJ Hall of Fame and Country Radio Hall of Fame during a dinner ceremony on Tuesday, March 4th, 2008 at the Nashville Convention Center.
&nbsp The Country Music DJ Hall of Fame (founded 1974) is dedicated to the recognition of those individuals who have made significant contributions to the country radio industry over a twenty five year period. Country Radio Broadcasters, Inc. ® is proud to be the trustee of the institution. Criteria for the Radio Hall of Fame (founded in 2000) is similar to the DJ Hall of Fame in that it requires the nominee's Radio career be over a 25 year span.





Joy as Buck Owens Hits the Charts Again

&nbsp Buck Owens is back in the charts thanks to a promise from one his friends - a writer and singer called Homer Joy. The pair have made the charts on cutting edge Country radio stations all across the states duetting "John Law" on the last recording Owens made before he died last year.
&nbsp The story behind the song, and how it came to be released, is almost as astonishing as the fact that some pop and rock radio stations are starting to download the song for airplay too! Joy is best known for the Country classic, "Streets Of Bakersfield" which was a huge hit for Owens and Dwight Yoakam.
&nbsp Written by Joy, "John Law" is a true story. It's also about Buck Owens and another friend, Bob Morris though names in the song have been changed ... to protect the innocent. The recording came about when Owens agreed to duet the song on a project that was to include several duets. But heart disease forced Joy to pull out, and while he was waiting for a transplant, Owens succumbed to the same ailment and died.
&nbsp Six months after after his successful transplant, and ten months after Owens died, Joy went into the studio, kept his promise, and came out with .
&nbsp Now Joy is in the charts with "Someday It'll Be Country" which features that duet with Owens. Coquet Shack says that's a good thing for REAL Country music.
&nbsp "John Law" has made the top ten downloads at Airplay Access - a download service linked to hundreds of radio stations across the USA.
&nbsp The song and album have shot up to number 14 in the Independent Music Network's Top 30 (opens new window) and is marked by the chart as being HOT.
&nbsp In the Roots Music Report album chart, Homer Joy's "Someday It'll Be Country" has shot straight into the True Country chart (opens new window) at number 25.
&nbsp Another chart - for cutting edge Country radio stations - lists the song at number 5 and rising!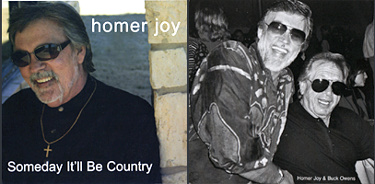 Homer Joy's CD Contains Last
Known Recording of Buck Owens
Homer Joy to many of us is the songwriter of Bakersfield's anthem "Streets of Bakersfield." I strongly encourage you to purchase his CD "Someday It'll Be Country" Why? ... because this music and Homer's singing is the real deal. There are so many hits on this CD that I have heard from a reliable source that the radio stations are playing every song in rotation. From the Country rockin' duet "John Law" with Buck Owens to a song "I'm Just Going Home" which brought a tear to my eyes. I receive many e-mails why nobody is singing and playing REAL COUNTRY anymore. Well I'm here to tell you this CD of twelve cuts remedies that request. Homer has incorporated all of my favorite instruments such as fiddle, pedal steel, piano, dobro, guitar and mandolin. His wife Suzan I believe has been a great inspiration to him thru the tough years of his heart disease and the joy of a new life via a heart transplant. Learn more about Homer at www.homerjoy.com and www.myspace.com/JoyHomer. The CD can be purchased by hard copy or digital download at: www.cdbaby.com, www.tradebit.com and www.payplay.com and radio stations can download all 12 tracks from Homer's Cd at www.radiosubmit.com
-GlennJPogatchnik@aol.com - Editor of That Bakersfield Sound





Songwriters Hall of Fame
Songwriters Hall of Fame Gets a Place to Call Home
&nbsp NASHVILLE - Red top, black miniskirt, high heels, pink highlights and lots of flashbulbs: Nashville Songwriters Hall of Famer Dolly Parton entered the room at the old Columbia Records building and proclaimed herself quite glad to not be homeless anymore.
&nbsp She was referring to the Mike Curb-owned building at 34 Music Square East, where the Songwriters Hall of Fame - previously a virtual entity that could be accessed by computer but not on foot - will be housed.
&nbsp The building is where Kris Kristofferson used to sweep up during his pre-fame job as a janitor. Now, he, Parton and the other 160 members will be honored there, thanks to a partnership between the Mike Curb Family Foundation, Belmont's Mike Curb College of Entertainment & Music Business and the Nashville Songwriters Hall of Fame Foundation.
&nbsp The building sports the famed Quonset Hut Recording Studio, where Kristofferson, Johnny Cash, Marty Robbins, Patsy Cline and thousands of others recorded. That studio and the rest of the building will be used by Belmont University students seeking a songwriting major at the school. That major was made available beginning this semester, and its instructors include hit writers Thom Schuyler and Bob Regan.
&nbsp The Quonset Hut is being renovated with assistance from notables including session musician great Harold Bradley. And Nashville Songwriters Foundation board chairman Roger Murrah said he expects that the physical Songwriters Hall will be ready by the end of 2008. - Courtesy: Peter Cooper, The Tennessean





Marty Stuart Will Host Weekly XM Radio Show
Marty Stuart will begin hosting an hour-long weekly show on XM Satellite Radio on Oct. 5. Airing on Fridays, Marty Stuart's American Odyssey will offer a range of American music, such as traditional country, blues, rockabilly, bluegrass, gospel and rock. "American Odyssey will be an amazing adventure inside the musical walls of our cities," Stuart said. "It's theater, and radio has always been great theater to me. ... This will be a journey through America with a big smile."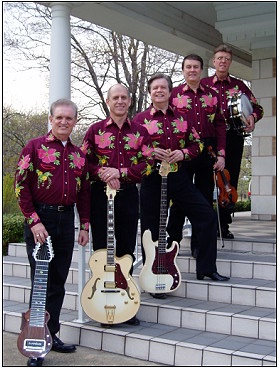 Light Crust Doughboys
NEA American Masterpieces Artists
&nbsp The Texas Commission on the Arts has announced that The Light Crust Doughboys have been designated NEA American Masterpieces Touring Artists for fiscal year 2008. According to the Commission, The Light Crust Doughboys are one of 12 outstanding Texas artists from the current TCA Touring Artists and Companies Roster chosen for inclusion in the American Masterpieces program.
&nbsp The National Endowment for the Arts (NEA) has placed a priority on touring and presenting the best in the arts this year, and the Twelve Texas American Masterpieces artists and companies are centerpieces of this initiative. Says Doughboy member Art Greenhaw of Mesquite, Texas: "We're extremely honored by this designation since we're so committed to live performances by professional musicians in all regions of Texas, and we especially wish to thank Texas Senator Bob Deuell for his continued support of our touring in communities of every size, small and large, throughout the great State of Texas."
&nbsp The Light Crust Doughboys are one of the world's top, historical western swing bands with inductions in many Halls of Fame. The Light Crust Doughboys have recently re-opened a historic showroom on the downtown Mesquite, Texas square to promote music and western arts including The Light Crust Doughboys Model guitars, bass, banjo and mandolin. For further information on this Grammy Award-Winning band, visit www.thelightcrustdoughboys.com - contact Frank W. Greenhaw, (972) 285-5441.



Hank Thompson Honored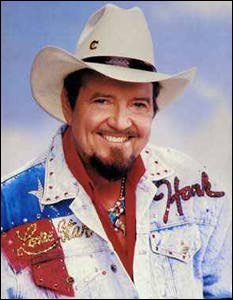 Information: Contact: David Stallings 936.569.8650
To set up interviews, please e-mail: athompson@hankthompson.com
Tickets to the event: phone 254.776.1660
&nbsp Country Music Legend Hank Thompson will be honored in his hometown whenhe performs at 5:30pm on October 8th at The Heart O' Texas Fair in Waco. Governor Rick Perry and Mayor Virginia DuPuy have declared October 8, 2007, "Hank Thompson Day" in The State of Texas and in The City of Waco.
&nbsp Few country music artists can claim a longevity and track record to equal that of Hank Thompson. Between 1948 and 1974 he scored no less than twenty-nine Top Ten hits, with another nineteen in the Top Twenty, and continued to chart into the 1980s. Many of these, including "Green Light," "Whoa Sailor," and "Waiting in the Lobby of Your Heart," he penned himself, thus proving his stature in country music's great singer-songwriter tradition. Along the way Thompson forged a potent blend of honky-tonk and western swing that has long served as a source of continuity amid country's experimentation with rock and pop sounds.
&nbsp Like many country stars, Henry William Thompson took an early interest in music, winning several amateur contests on the harmonica. After he became enthralled by cowboy movie idol Gene Autry, however, the guitar became Thompson's instrument of choice. With a Christmas present from his parents, a four-dollar guitar bought at a secondhand store, young Hank was on his way. By the time he finished high school he was broadcasting over radio station WACO as Hank the Hired Hand, sponsored by a local flour company.
&nbsp After graduating, Thompson enlisted in the U.S. Navy. While stationed in San Diego, he persuaded his superiors to let him play area clubs, and after putting out to sea, he entertained his shipmates as well. He kept on broadcasting, too, over a network of small stations organized by American military personnel in the South Pacific. While in the navy he also took advantage of training programs and studied electrical engineering at Southern Methodist University, the University of Texas, and Princeton University-making him one of country music's better-educated stars.
&nbsp Although he pondered an engineering career after his navy stint was over, radio work and his first hit record, "Whoa Sailor," kept him on a show business track. Assisted by prominent DJ Hal Horton of the 50,000-watt KRLD in Dallas, this Globe Records release became a minor regional success. Thompson also recorded four sides with the Blue Bonnet label before Tex Ritter, then a prominent star on Capitol Records, helped him gain a contract with this larger, major label. During 1948-1949 Thompson justified Ritter's faith in him with hits such as "Humpty Dumpty Heart" (based on the children's nursery rhyme), "Green Light," and a remake of "Whoa, Sailor."
&nbsp During the 1950s Thompson's songwriting talents, smooth baritone, precise diction, and powerful combination of western swing and honky-tonk sounds helped him continue his string of hits. The year 1952 brought his first #1 disc, "The Wild Side of Life," a song that inspired the hit that launched Kitty Wells's career: "It Wasn't God Who Made Honky-Tonk Angels." Subsequent Thompson chartmakers of the 1950s included "Waiting in the Lobby of Your Heart," "Rub-A-Dub-Dub," "Yesterday's Girl," "Wake Up, Irene," "Honky Tonk Girl," "Most of All," "The Blackboard of My Heart," and "Squaws Along the Yukon," all in the Top Ten.
&nbsp During these years Thompson also made inroads into television, hosting a variety show on WKY-TV in Oklahoma City from 1954 to 1957. In addition, he was one of the earliest country performers to entertain in Las Vegas showrooms, and he recorded one of country's first live albums, Live at the Golden Nugget, there in 1960. Meanwhile, he brought his engineering knowledge to bear on his stage show and built top-flight sound and lighting systems that heightened his drawing power at the more than 250 show dates he typically played each year. Thanks to his musical and technical leadership, his Brazos Valley Boys were Billboard's top-ranked band from 1953 to 1965, a record that has yet to be equaled.
&nbsp Into the 1960s and beyond, Thompson's easy manner made him a welcome guest on network TV variety shows, as did a dynamic stage presence magnified by his size (he stands six feet, two inches tall); a rough-hewn, handsome appearance; and custom-made western outfits for which he became famous. But following "A Six Pack to Go" (#10, 1960) and "Oklahoma Hills" (#7,1961), he didn't make the Top Ten again until 1968's "On Tap, in the Can, or in the Bottle" and "Smoky the Bar," both recorded early in his association with Dot Records, which he began after a brief stay at Warner Bros. in the late 1960s. Two more Top Ten hits came in 1974, but the 1970s belonged to country pop, and Thompson's chart success dwindled to the point where he pared down his road schedule and spent more time hunting or tending to his various real-estate, broadcasting, and music publishing interests.
&nbsp In the 1980s, however, as harder-edged sounds enjoyed renewed popularity, Thompson hit the road again in earnest, playing dates in Europe, Africa, Asia, and South America as well as in the United States. He also kept recording, and he signed with Nashville's Step One Records in 1987. In 1997 Curb Records released Hank Thompson and Friends, a critically acclaimed collection of duets pairing Thompson with Lyle Lovett, Vince Gill, George Jones, Kitty Wells, and others. Thompson's 2000 HighTone Records album Seven Decades featured his sure handling of both new material and classic country songs he'd never recorded before. Thompson's hard-core honky-tonk-western swing sound-marked by a strong rhythm section of piano, bass, guitar, and drums; lead and fill parts supplied by twin fiddles, electric guitar, and steel; frequent shifts from 2/4 to 4/4 time, and above all his powerful vocals-continues to influence country artists such as George Strait, Dwight Yoakam, Asleep at the Wheel, and others among country's newer generation. Hank Thompson was elected to the Country Music Hall of Fame in 1989. He still performs throughout the world. He and his wife of 37 years, Ann, reside in the Fort Worth area.
&nbsp For ticket information to the event, please contact the Heart O' Texas Fair ticket office at 254.776.1660



Worth a Click ...
Porter Wagoner: Country legend, career left for dead, rises again

Billy Burnette and Shawn Camp, "Bluegrass Elvises"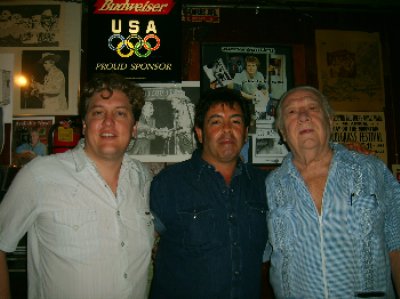 Shawn Camp, Billy Burnette and Jack Clement

PRESLEY CLASSICS REPACKAGED AS BLUEGRASS STOMPERS
BY Ron Wynn (Nashville City Paper)
&nbsp Singer/songwriter and bandleader Billy Burnette remembers when the Elvis Presley hit "It's Now or Never" was released in 1960.
&nbsp "My father (legendary rockabilly performer Dorsey Burnette) told my mother after hearing that song that he really thought Elvis was a great, great singer as a pure vocalist, "Burnette said, "I actually saw him quite a bit was a young kid because he was always hanging around and playing with my father an uncle (another famous rockabilly star who was part of a seminal trio with Dorsey Burnette and Paul Burlison.)
&nbsp Billy Burnette has achieved international fame and status in several capacities since those days, but he has also remained an avid Elvis Presley fan. Now he's joined forces with longtime playing and writing partner Shawn Camp, as well as several other outstanding musicians, on the new CD Bluegrass Elvises, Vol 1 (Thirty tigers). It's being released this week, and features rousing versions of vintage Presley tunes with guitarist Burnette and bassist Camp Backed by banjo players Scott Vestal and Cave Talbot, mandolinist Chris Henry, fiddler Aubrey Haynie and two other bassists Terry Eldridge and Mike Bub.
&nbsp The Bluegrass Elvises will sign copies of their new CD Friday at the Country Music Hall of Fame and Museum store, and perform Sunday night at 3rd and Lindsley, 818 3rd Ave. S (call 259-9891).
&nbsp Since Aug. 16th is the 30th anniversary of Presley's death, Burnette feels the timing and value of the project is perfect.
&nbsp "You know there's actually quite a bit of similarities between bluegrass and early rock 'n' roll when you really get into the music," Burnette said. "Shawn is also a huge Elvis fan, and we wanted to pick some songs that we felt really reflected that energy and spirit, and ones that also would work in the format that we envisioned."
&nbsp The song list includes "Don't Be Cruel," "All Shook Up," "Jailhouse Rock," "Mystery Train," "Hound Dog," "Blue Suede Shoes" and "Good Rockin' Tonight," and the pace is consistently frenetic, with everyone's enthusiasm for and love of the material shining through in not only spirited, joyful lead vocals and harmonies, but also impressive arrangements, solos, interaction and responses.
&nbsp The spontaneous sound and freewheeling sensibility reflect the experimental vibe and attitude of Presley's '50s music.
&nbsp But Burnette's own career has been as varied and extensive. Growing up in a musical family, he was already recording at age seven, and making albums for A&M Records at 11.
&nbsp "One major change between the way things were in Nashville my first time around and today is in the speed with which you can get things recorded," Burnette said. "I can remember when you would sit down and write something, then you'd pitch it to someone, and next week it would be out. Today you have to go through a lot of layers to get things to the people that you want to hear it, then there are more layers before you can ever get it recorded. But this has always been a great songwriter's town and it's even more so today. There are more great songwriters here than in any other city in the world."
&nbsp Burnette honed his writing and playing skills while emerging as a successful solo performer during the '70s. Things changed again when he met Mick Fleetwood in the early '80s while both were working on a Dick Clark anniversary special. That began a friendship and professional relationship that still extends today, and includes his lengthy stint in Fleetwood Mac.
&nbsp At the same time Burnette was steadily becoming an in-demand writer and session player in country circles, with Conway Twitty, Loretta Lynn and the Everly Brothers among others recording his tunes. He was nominated for Best Male Vocalist by the Academy of Country Music in 1986.
&nbsp Burnette branched out into acting during the '90s, and continues a busy multimedia career.
&nbsp "For me it's always been a question of whether I enjoyed the music rather than what category it was in our whether it might fit a certain style," Burnette said. "I've done some things when I was doing rockabilly records that some people felt were taking the genre out too far. There have been times when I mixed country and rock and some might have thought we were going too far in either direction. but one constant that I've noticed with great musicians my whole career is that they are open to work in whatever context that you're playing." &nbsp Besides the Bluegrass Elvis CD, Burnette and Camp have a duo project coming out. In addition, Burnette hopes to make a CD featuring his versions of originals that other like Ray Charles or Jerry Lee Lewis have turned into huge hits. But there's a good chance that a second volume of Bluegrass Elvis material will be recorded as well.
&nbsp "When we got to the end of the session and started mixing and finishing the disc, we realized we hadn't done "Blue Moon of Kentucky," Burnette said. "You absolutely have to do that one at some point, so I think there will be another coming eventually."





Emery, Gill to grace Hall of Fame

&nbsp Tillis, 75, was in his garden in Ashland City when his cell phone rang with the news that he'd received country music's highest honor: induction into the Country Music Hall of Fame. Beloved for his songwriting, his singing and the pronounced stuttering that he turned to his advantage onstage, Tillis joins modern-day star Vince Gill and famed broadcast personality Ralph Emery in bringing the Hall's total membership to 101.
&nbsp The three honorees were at a Tuesday (August 7, 2007) morning news conference at the Hall's Ford Theater, with Mayor Bill Purcell and luminaries including Brenda Lee and Barbara Mandrell on hand to offer words of praise and respect. Each inductee received standing ovations from a crowd composed of industry figures and some museum visitors who wandered into the building expecting to see historical exhibits and wound up watching history being made.
&nbsp Gill, 50, serves as the president of the Hall of Fame and Museum's Board of Officers and Trustees, but that board has nothing to do with electing artists: Inductees are chosen by the CMA's panel of more than 300 anonymous electors, and the elections are done in categories. Gill enters as a "Career Achieved National Prominence Between 1975 and the Present" artist, while Tillis received a "Between World War II and 1975" nod and Emery joins as a "Non-Performer."
&nbsp What Johnny Carson was to actors and comedians, 74-year-old Ralph Emery has been to country musicians. His 50 years in radio and television have found him interviewing numerous Hall of Famers, and now his likeness will reside alongside theirs in the Hall's rotunda. Tuesday morning, he looked around that rotunda in the early morning hours before the Hall opened for business.







Vote for Country Elvis Song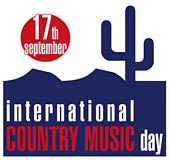 &nbsp One Elvis song will be designated Official Song of the International Country Music Day 2007. 2007 marks the 30th anniversary of Elvis' passing, and therefore, the country music associations and websites that celebrate the International Country Music Day would like to honor the legend of the King.
&nbsp By his own admission, Elvis was not strictly a country artist, but he always showed a great deal of respect for the genre and went on to record countless country numbers, giving country music his own special touch. That is why we have decided to honor Elvis and his musical legacy by designating one of his songs as the Official Song of the International Country Music Day 2007, next 17th September.
&nbsp The winning song will come out of votes cast in Argentina, Spain, the United States, France, Greece, Uruguay, and the rest of the world. The songs entering the poll have been selected among Elvis' best country releases according to their quality, chart position, and success of Elvis' performance. They are the following: Blue Moon of Kentucky (1954), I'm Left, You're Right, She's Gone (1955), I Forgot to Remember to Forget (1955), (Now and Then) There's a Fool Such as I (1958), There's Always Me (1961), Guitar Man (1967), I Was Born About Ten Thousand Years Ago (1970), Little Cabin on the Hill (1970), Always On My Mind (1972), I'm So Lonesome I Could Cry (1973) and Moody Blue (1977).
Everyone is welcome to vote



Roy Clark at Country Music Hall of Fame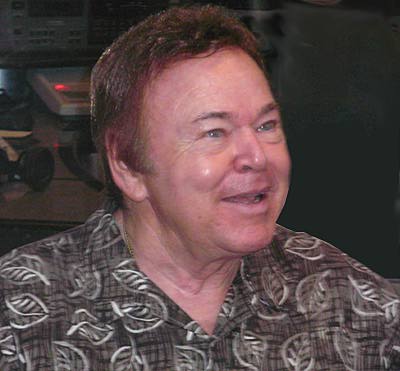 ROY CLARK made a rare autograph signing appearance, to promote his new CD, in Nashville on Saturday, July 21st. Roy used to be Wanda Jackson's lead guitarist back in the early '60s and Buck Owens sidekick on Hee Haw for many years.



BOOTS RANDOLPH RIP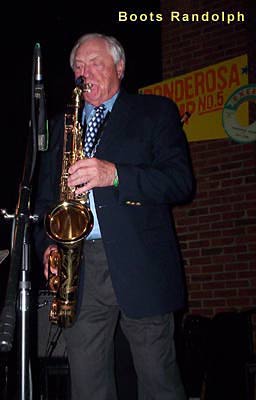 NASHVILLE, Tenn.
&nbsp Boots Randolph, a saxophone player best known for the 1963 hit "Yakety Sax," died Tuesday July 3, 2007. He was 80. Randolph suffered a cerebral hemorrhage June 25 and had been hospitalized in a coma. He was taken off a respirator earlier Tuesday, said Betty Hofer, a publicist and spokeswoman for the family.
&nbsp Randolph was born Homer Louis Randolph in Paducah, Ky., and grew up in the rural community of Cadiz, Ky., where he learned to play music with his family's band. He said he didn't know where or why he got the nickname "Boots," although his Web site at the time of his death suggested it was to avoid confusion because he and his father shared the same first name.
&nbsp Randolph began playing the ukulele and then the trombone, but switched to the tenor sax when his father unexpectedly brought one home.
&nbsp Survivors include his wife, a son, a daughter and four grandchildren.





BOOTS RANDOLPH HOSPITALIZED

NASHVILLE, TN, June 28, 2007
&nbsp Saxophone player Boots Randolph was hospitalized in critical condition Wednesday in Nashville. Officials at Skyline Medical Center said Randolph's family had asked that no other information be released about him other than to ask for prayers.
The 80-year-old Randolph is best known for his 1963 hit "Yakety Sax," which became the theme song for the TV show "The Benny Hill Show" more than two decades after the tune was released.
&nbsp He had been a top Nashville session musician, playing with dozens of recording artists, including Elvis Presley. Randolph performed regularly in Nashville nightclubs for 30 years until the mid-1990s.






The Essential Waylon Jennings Releases July 24th

&nbsp Co-produced by Waylon's youngest son, Shooter Jennings, this 42-song on two-CD collection spans his career from 1964 to 1987. Included are a dozen #1 Country hits and another 14 that reached the Top 10. With the exception of the opening track ("Big Mamou" recorded at JD's night club in Phoenix) and closing track ("Rose In Paradise" his final #1 single, on MCA), the balance of the 40 songs celebrate Waylon's two decades on RCA Victor Records - one of the longest (and stormiest), most productive (and most combative), most gratifying (and most often frustrating) and most talked-about partnerships in Country Music history.
&nbsp With his extraordinary litany of signature cuts - among them Gordon Lightfoot's "That's What You Get (For Lovin' Me)" (learned from Ian & Sylvia Tyson); "Only Daddy That'll Walk The Line"; Kristofferson and Shel Silverstein's "The Taker" and Kris' "Lovin' Her Was Easier (Than Anything I'll Ever Do Again)"; Lee Clayton's "Ladies Love Outlaws"; Steve Young's "Lonesome, On'ry And Mean" Willie's "Pretend I Never Happened"; Donnie Fritts and Troy Seals' "We Had It All"; Billy Joe Shaver's "Honky Tonk Heroes"; Bob McDill's "Amanda"; he and Willie's "Good Hearted Woman"; "Luckenbach, Texas" by Chips Moman and Bobby Emmons; Ed and Patsy Bruce's "Mammas Don't Let Your Babies Grow Up To Be Cowboys" (all three with guest vocals by Willie Nelson), Neil Young's "Are You Ready For The Country"; Rodney Crowell's "I Ain't Living Long Like This"; and many others - Waylon's place in American music history is secured forever.
&nbsp Adding a small sample of Waylon's own list of original compositions - among them "That's The Chance I'll Have To Take" (penned when Waylon's nom de plume was Jackson King); "You Ask Me To" (co-written with Billy Joe Shaver); "This Time"; "Rainy Day Woman"; "Bob Wills Is Still the King"; "Are You Sure Hank Done It This Way"; "Waymore's Blues"; "I've Always Been Crazy"; "A Long Time Ago" (co-written with Shel Silverstein); "Don't You Think This Outlaw Bit's Done Got Out Of Hand"; "Theme >From The Dukes Of Hazzard (Good Ol' Boys)"; and "Storms Never Last" (co-written with Jessi Colter) - and THE ESSENTIAL WAYLON JENNINGS earns its title.



Johnny Cash.Com Radio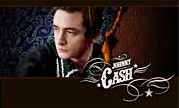 &nbsp Bill Miller of the Official Johnny Cash Web Site, www.johnnycash.com announced that Johnny Cash.Com Radio, a streaming weekly broadcast featuring interviews with Cash family members, associates, friends and fans began Wednesday, June 13th.
&nbsp In addition to the intimate interviews, each one hour broadcast will feature discussions of Johnny Cash's nearly five-decade long career, music, sound bites from the Man In Black himself, interactive contests and more.
&nbsp "We've operated JohnnyCash.Com for nearly eleven years and decided that it was time to take the already technically cutting-edge site and bring it to the next level," said Miller. "The site attracts hundreds of thousands of visitors each month and we want to keep the experience fresh and relevant despite the fact that Johnny passed away four years ago this coming September."
&nbsp The debut program features Johnny and June Carter Cash's son, John Carter Cash, who discusses his new book Anchored in Love: An Intimate Portrait of June Carter Cash, which chronicles the struggles and triumphs his parents experienced during their careers and marriage. "It's a revealing story of two people who loved each other deeply, overcoming the adversities and pain among triumphs and stellar careers along the way," Miller said.
&nbsp The programs will stream from the Cash web site and will be archived for later listening as well, according to Miller. Listeners will be able to participate in contests for free Johnny Cash merchandise and memorabilia in each program.





A Tribute to June Carter Cash
Album Review - Anchored in Love:

&nbsp Under ordinary circumstances, it would be a truly difficult task to ruin a tribute to June Carter Cash. With the involvement and guidance of her son, it becomes an utterly impossible outcome. Much like he so magnificently extolled the virtues of his ancestors The Carter Family on The Unbroken Circle in 2004, John Carter Cash assembled a stellar cast of characters, and he didn't have to look outside the province of his kin and friends to accomplish his goal. Looking beyond the headlining acts, whose names appear on the cover of Anchored in Love: A Tribute to June Carter Cash, the more detailed liner notes that lie within it reveal that Ronnie McCoury, Norman and Nancy Blake, Randy Scruggs, Marty Stuart, Larry Perkins, and Dennis Crouch -- to name a few -- also helped to shape the proceedings. It's no wonder, then, that the outing exudes such a lovingly timeless air, one that connects the past with the present by enveloping it within a shroud of intimacy. This is an excerpt. To read the complete review, please visit: June Carter Cash Tribute - mlr6629@webtv.net





IFCO Presents Porter With Tex Ritter Award
NASHVILLE, TN
&nbsp IFCO (the International Fan Club Organization) announced that they will present the IFCO Tex Ritter Award to Porter Wagoner at the 40th Annual IFCO FunFest Show on Monday, June 4 at the Ryman Auditorium in Nashville.
&nbsp The legendary Tex Ritter was a friend, supporter and long-time member of IFCO. Following his death on January 2, 1974, IFCO collaborated with his wife, Dorothy, to establish the IFCO Tex Ritter Award. The honor was created to recognize an artist, individual or group for their contribution to country music, the music community, and fans everywhere. Nominations are accepted from IFCO-affiliates and industry professionals. Previous winners have included Mother Maybelle Carter, Ernest Tubb, Ralph Emery, Roy Clark, the Oak Ridge Boys, Louise Scruggs, Robert K. Oermann, Bill Anderson and Jim Halsey, to name a few.
&nbsp Porter Wagoner is among the most recognized names in all of country music. His grand showmanship, rhinestone suits, and loyalty to the Grand Ole Opry have culminated in numerous awards (including four Grammy awards), and a role in the Clint Eastwood movie, Honkytonk Man. IFCO congratulates Porter not only for being this year's IFCO Tex Ritter Award recipient, but for recently being honored as a "50 Year" member of the Grand Ole Opry.





CRYSTAL GAYLE WINS AWARD
MAINTAINS POPULARITY IN 2007
Gayle named Best Female Entertainer by American Entertainment Magazine
NASHVILLE, TN
&nbsp The 2nd Annual American Entertainment Magazine Reader's Choice Awards named Crystal Gayle "Best Female Entertainer" as Gayle continues to tour the globe.
&nbsp Gayle commented on the award: "I really appreciated being voted "Best Female Entertainer," and I'm pleased that my show is appreciated by talent buyers and promoters. I love performing, and we always have a great time with our audience and everyone we work with. I'm happy that my band, crew and staff are all professional, talented and nice; they help make touring easy and fun."
&nbsp Three dozen hit records and 19 number ones to date mark Gayle's continued success as she enters 2007 and prepares to embark on yet another worldwide tour. Popular hits decorating her show include "Don't It Make My Brown Eyes Blue," "Talking In Your Sleep" and "Half the Way." With a track record as long as her trademark floor-length hair, the recognition from the American Entertainment Magazine is well-deserved.
&nbsp American Entertainment Magazine is a publication exclusively devoted to corporate and private entertainment bookings, showcasing top industry talent to the most influential promoters and buyers worldwide. Visit www.americanentertainmentmagazine.com for more information on the organization.
&nbsp For more information or to catch a show on Gayle's tour, check out her tour schedule at www.crystalgayle.com.





Don Ho Passes at 76
Saturday, 14 April 2007
'Tiny Bubbles' Singer Don Ho Dies at 76"
By JAYMES SONG - WKRN-TV Channel 2 - Nashville - Associated Press Writer
HONOLULU
&nbsp Legendary crooner Don Ho, who entertained tourists for decades wearing raspberry-tinted sunglasses and singing the catchy signature tune "Tiny Bubbles," has died. He was 76.
&nbsp He died Saturday morning of heart failure, publicist Donna Jung said.
&nbsp Ho had suffered with heart problems for the past several years, and had a pacemaker installed last fall. In 2005, he underwent an experimental stem cell procedure on his ailing heart in Thailand in 2005.
&nbsp Ho entertained Hollywood's biggest stars and thousands of tourists for four decades. For many, no trip to Hawaii was complete without seeing his Waikiki show _ a mix of songs, jokes, double entendres, Hawaii history and audience participation.
&nbsp Shows usually started and ended with the same song, "Tiny Bubbles." Ho mostly hummed as the audience enthusiastically took over the song's swaying, silly lyrics: "Tiny bubbles/in the wine/make me happy/make me feel fine."
&nbsp Donald Tai Loy Ho, who was Hawaiian, Chinese, Portuguese, Dutch and German, was born Aug. 13, 1930, in Honolulu and grew up in the then-rural countryside of Kaneohe.
&nbsp In high school, he was a star football player and worked for a brief time in a pineapple cannery. After graduating in 1949, he attended Springfield College in Massachusetts on an athletic scholarship. He grew homesick, returnedto the islands and ended up graduating from the University of Hawaii in 1953 with a degree in sociology.
&nbsp Inspired by the U.S. military planes flying in and out of Hawaii during World War II, Ho joined the Air Force. As the Korean War wound down, he piloted transport planes between Hickam Air Force Base in Honolulu and Tokyo.
&nbsp When he returned home and took over his parents' struggling neighborhood bar, Honey's, he put together a band and started performing at his father's request.
&nbsp Besides "Tiny Bubbles," his other well-known songs include "I'll Remember You," "With All My Love," and the "Hawaiian Wedding Song."





Johnny Cash Home Destroyed by Fire
&nbsp It burned down on Tuesday, April 10th while renovations were being carried out for its new owner, Bee Gee Barry Gibb. The interior of the house, in Hendonsville, Tennessee, was used in the video for Cash's final hit, his 2002 cover of Nine Inch Nails' Hurt. Cash and his wife, June Carter Cash, lived in the house from 1968 until their deaths, months apart, in 2003.
&nbsp The cause of the fire has not yet been identified. According to AP, one firefighter was hurt tackling the blaze. The agency said the fire spread quickly because construction workers had recently applied a flammable wood preservative to the exterior of the house during renovations. After a few hours, little remained of the house except its stone chimneys.
&nbsp "So many prominent things and prominent people in American history took place in that house - everyone from Billy Graham to Bob Dylan went into that house," country singer Marty Stuart, a neighbor, was quoted as saying by AP.
&nbsp "It was a sanctuary and a fortress for him," Stuart said. "There was a lot of writing that took place there. The Folsom Prison prison record came from there, the San Quentin record, The Holy Land, the Man in Black book came from there."
&nbsp Another neighbor, Richard Sterban of country and gospel band, the Oak Ridge Boys, is quoted as saying the fire may be "the good Lord's way to make sure that it was only Johnny's house". -Courtesy: BBC News





Marty Robbins Tribute

NASHVILLE, TN., April 2, 2007
&nbsp The Country Music Hall of Fame and Museum will pay tribute to one of the genre's most charismatic and well-rounded stars, Marty Robbins, with the cameo exhibition Marty Robbins: Among My Souvenirs. Among My Souvenirs will open in the Museum's East Gallery on August 3, 2007, and will run through June 2008.
&nbsp Robbins was inducted into the Country Music Hall of Fame in October 1982, only seven weeks before he passed away at the age of 57.
&nbsp An Arizona native, Marty Robbins was born into a poverty-stricken family and endured a difficult childhood. After dropping out of high school, he joined the U.S. Navy and saw action in the Pacific Theater in World War II.
&nbsp Upon his return home to Arizona in the mid-1940s, Robbins began pursuing a career in music and soon had his own radio and TV shows on KPHO in Phoenix. His big break came in 1951 when Little Jimmy Dickens guested on his TV show: Dickens was so impressed with Robbins' talent that he encouraged his record company, Columbia Records, to offer Marty a contract. The label obliged and, except for the period 1972-74, when he recorded for Decca/MCA Records, Robbins remained with Columbia throughout his career.
&nbsp During the ensuing decades, Robbins had nearly 100 charted hits, including 16 #1s. In 1953, he joined the Grand Ole Opry and moved to Nashville. Two years later, he charted with rockabilly songs and began to establish his crossover capability. In September 1956, Robbins' recording of "Singing the Blues" hit #1 on Billboard's country chart and hit the Top Twenty on the pop chart. His crossover success continued with a series of hits he recorded with the Ray Conniff Singers, in 1957 and 1958, aimed at the teen pop market. One of those songs, "A White Sport Coat (and a Pink Carnation)," became a huge crossover hit. Other songs from those sessions included "The Story of My Life" and "The Hanging Tree." It was during this same period that Robbins also released the first of several Hawaiian music albums, Song of the Islands.
&nbsp Following in the tradition of his idol Gene Autry, Robbins starred in a number of movies and TV series. Beginning in the 1950s, he made more than a dozen western- or country music-themed films, and his TV credits include Western Caravan, The Drifter, The Marty Robbins Show and Marty Robbins Spotlight.
&nbsp Robbins was also known for his dynamic live performances, and had a close relationship with his fans, who called themselves "Marty's Army." He joked and flirted with the audience between songs and never failed to give fans their money's worth; he even created an Opry tradition of performing beyond his allotted time period, to the fans' delight.
&nbsp In August 1969 Robbins suffered a heart attack, and in January 1970 underwent then-experimental bypass surgery. After a successful recovery, Robbins was honored in April by the Academy of Country Music as its "Man of the Decade." The following year, he received his second Grammy Award for another self-penned classic, "My Woman, My Woman, My Wife."





Henson Cargill
&nbsp Henson Cargill, age 66, national country music recording artist, died in Oklahoma City Saturday, March 24, 2007 from complications following surgery earlier in the week. Henson was born at in Oklahoma City, February 5, 1941. He was born into a prominent Oklahoma family, as his grandfather O.A. Cargill was a longtime attorney and former Mayor of Oklahoma City. His father was O.A. Cargill Jr., also a longtime attorney, and his mother was Nadine Henson.
&nbsp Henson went to Lynwood Elementary, Taft Junior High, and graduated from NW Classen High School. Henson married his high school sweetheart, Marta DuPree in 1959 and soon after, they moved together to Fort Collins, Colorado where Henson attended Colorado State University where he planned to study Veterinary Medicine. He was a member of the nationally acclaimed rodeo team as a calf roper. While in school, he sang at many of the local dances and became a very popular act with the college crowd. His rediscovered joy of performing before people and his longing for the family and ranch back in Oklahoma, made him decide to leave his studies and come back home.
&nbsp After arriving back home in 1962, the young couple had their first son, Cash who Henson named after one of his heroes in the music business, Johnny Cash who would later become his good friend, advisor, and godfather to his son. A high school friend and musician Johnny Johnson introduced him to a musical group called the Kimberleys who were playing nightclubs and television around the country. Henson went on the road with them and eventually formed his own group to tour with. He became wildly popular in the northwest part of the country and soon was offered and accepted a hosting job for a nationally syndicated television show called 'The Country Hayride'.
&nbsp After several disheartening trips to Nashville, Henson met a veteran producer named Don Law who believed in him and vowed to find him some good material to record. In 1968, Henson recorded 'Skip A Rope' which became a smash hit quickly selling over 1 million copies and being the first song to ever cross over from country to pop charts. His career skyrocketed and he became a real national music figure. He was nominated most promising male vocalist, was a Grammy award nominee and won numerous ASCAP achievement awards.
&nbsp For the next decade, Henson was everywhere from being the spokesman for the original 7-up the 'Uncola' campaign to headlining in Las Vegas where critic Joe Delaney said 'Henson Cargill may be one of the best entertainers ever to set foot on a Las Vegas stage' and the NY Times said 'Henson is sensational! His superb stage presence and down home humor has made him a show stopper! 'In 1981, Henson told his family he was coming off the road and going to build a county music showplace in Oklahoma City.
&nbsp The night club called HENSONS was a fabulous first class show place. He would be proud to ask top entertainers to perform in. Fans could see him as well as all the major country acts of the day. Some of the artists that performed there included Ray Charles, Johnny Cash, Merle Haggard, Roy Orbison, Glenn Campbell, Waylon Jennings, and many more.





Pam Tillis - New Release
&nbsp This spring, a country music legend is returning to her roots - or perhaps the legend's roots are returning to country music. In either case, on April 17th, 2007, Pam Tillis will release Rhinestoned, her first collection of all new music since 2001's Thunder And Roses.
&nbsp She knows what it's like to break the platinum barrier, to top the singles charts time and again, to bask in an ovation at her induction as a member of Opry or play in the intimate hush of the Bluebird Cafe. But no matter where she's wandered, Pam Tillis never lost her connection to country music - even when country began to lose touch with itself. Trends came and went, and though she rolled easily with the tides and drew something from every new twist, she was aware that changes come with a cost, even as the business side of country flourished.
&nbsp Her response was to insist on writing and cutting songs that spoke from the soul, rather than the boardrooms and focus groups, of the country music industry. The results have been records that emanate an almost painful beauty, as on her 2002 release, the critically acclaimed It's All Relative (a tribute to her father, the great Mel Tillis).
&nbsp "What I'm doing is country - but not necessarily the kind that you hear on the airwaves these days," Tillis explains. "Now, I admire a lot of this music; after all, I've sung rock, pop, R&B, and jazz, so I'm hardly a purist. But what I'm hearing now sounds often more like pop than country to me. And I just seriously felt called by that old different drummer to something a little bit more like the country I remember from my formative years, the country music of my youth."
&nbsp Rhinestoned, marks the first album to be released on Stellar Cat, Pam's own imprint. With total creative control, she let her heart lead the way toward material that she could perform honestly and emotionally. "This is an A&R-free zone," she says, smiling. "But it is, first of all, real country. It's a bookend to "the Dad album," except it has all new songs. It's like a bridge between the present and the past."
&nbsp How past is this particular past? "If you look at my record collection circa 1974," Pam answers, "you'd see Emmylou, Graham Parsons, Waylon Jennings, Don Williams, Linda Ronstadt and Neil Young. Flying Burrito Brothers - hippie country I call it - that was some of the best music that ever came out of this town. Maybe it wasn't happening on country radio at the time but it sold records and built careers. It was the vibrant scene on the fringes of country, which was very cool - just as it is today."





New Homer Joy CD Controversial?
&nbsp How can a CD that hasn't been released yet. A CD no one has heard yet, and a duet recorded by a Grammy nominated songwriter (Homer Joy) and one of Country Music's greatest icons (Buck Owens) cause such a stir between fans and some members of the organized music industry?
&nbsp Could it be the old lines between Bakersfield/Nashville are being drawn again? Is it the line between New Country/Old Country? No one really seems to know. In blogs posted on, www.allaboutcountry.com some Payola type, syndicated radio personalities, are already refusing to play the CD and fans, in their response's, are livid. Wondering, as everyone should, where do these pre-decisions come from? Fans want very much to hear the new CD and the duet of "John Law", by Homer Joy and Buck Owens. So their threatening to turn their radio dials somewhere else. Permanently !
&nbsp Scheduled for release on April 12, 2007, the battle over "Someday It'll Be Country", will surely heat up, a long time before it ever cools down. The CD will initially be available only online at www.homerjoy.com beginning on the release date. Pre-release orders may begin as early as April 1, 2007.





Brenda Lee and Friends
&nbsp Brenda Lee will release a new album, Gospel Duets with Treasured Friends, on April 10. The faithful friends who collaborated with Brenda include Vince Gill, Huey Lewis, Dolly Parton, Kix Brooks, Ronnie Dunn, Martina McBride, George Jones, Alison Krauss, Pam Tillis, Emmylou Harris, and Charlie Daniels.
&nbsp "I have wanted throughout my recording career to do a gospel album, but the timing somehow never seemed totally right until now," Brenda says. "This project far exceeded my dreams. I am a personal fan of every voice heard on this record so it was a tremendous thrill every time I heard the word 'yes' in response to the invitation to come sing with me."
&nbsp The release of her first major gospel music project and first album in 12 years takes Brenda's history back to the roots of her childhood and to the gospel musical format that started it all. During a career spanning 50 years, her total worldwide record sales top the 100 million mark.





Songwriter Ray Evans dies in LA at 92
By DAISY NGUYEN, Associated Press Writer
&nbsp Sat Feb 17, 4:16 AM ET
&nbsp LOS ANGELES - Oscar-winning songwriter Ray Evans, whose long collaboration with partner Jay Livingston produced such enduring standards as "Mona Lisa," "Buttons and Bows," "Silver Bells" and "Whatever Will Be, Will Be (Que Sera, Sera)," has died. He was 92.
&nbsp Evans died late Thursday of heart failure at a Los Angeles hospital, Frederick Nicholas, Evans' longtime lawyer, said Friday.
&nbsp "I talked to him the day he died. He was just full of energy and excitement. When I heard last night that he died, I couldn't believe it," Nicholas said.
&nbsp Singer Michael Feinstein, a close friend, said he spoke with Evans on his birthday, Feb. 4.
&nbsp "He said to me, 'I lived a great life and everything now is gravy. I take it day by day,'" Feinstein said in a telephone interview from New York. "He was always thrilled that his work survived."
&nbsp Evans' musical partnership with Livingston spanned more than six decades, with Livingston providing the melodies and Evans writing the lyrics.
&nbsp Often called the last of the great songwriters, the duo earned seven Academy Award nominations and won three — in 1948 for "Buttons and Bows" in the film "Paleface," in 1950 for "Mona Lisa" in the movie "Captain Carey, USA" and in 1956 for "Whatever Will Be, Will Be (Que Sera, Sera)" from "The Man Who Knew Too Much."
&nbsp They also produced the classic Christmas carol "Silver Bells," and the theme songs for the television series "Bonanza" and "Mr. Ed."
&nbsp Evans and Livingston wrote songs for dozens of movies, most of them when they were under contract with Paramount from 1945 to 1955. But the duo also wrote the music and lyrics for two Broadway musicals — "Oh Captain!" in 1958 and "Let It Ride" in 1961 — as well as many unproduced scores.
&nbsp "They had a strong work ethic and they wrote a lot of plays that have wonderful and sophisticated songs that are quite different from movie songs," said Feinstein, who in 2002 released an album devoted to the Evans and Livingston songbook.
&nbsp Of his body of work, Evans told friends his favorite piece was "Mona Lisa." The song was originally called "Prima Donna," but Evans changed the title at the suggestion of his wife, Wyn.
&nbsp "She was an art lover, and she said 'Prima Donna' didn't sound right. Why don't you call it 'Mona Lisa?'" said Victoria Looseleaf, who is writing Evans' biography.
&nbsp Evans was born in Salamanca, N.Y., on February 4, 1915. He met Livingston at the University of Pennsylvania, where they were both students, and formed a college dance band. After graduating in 1937, they moved to New York City and began their songwriting collaboration.
&nbsp Livingston died in 2001 at age 86.
&nbsp Evans, whose wife died in 2003, is survived by his sister.





Nearing 80, legendary Louvin delivers new CD
By Ron Wynn, rwynn@nashvillecitypaper.com
February 15, 2007
&nbsp Charlie Louvin's greatness as a vocalist was evident from the earliest strains of the first singles he and his brother Ira recorded in the '40s. The Louvin Brothers helped bring the crisp, authoritative sound of shape-note singing into the country arena, though they also continued cutting gospel tunes as well.
&nbsp Now approaching his 80th birthday, Louvin releases his first solo studio album in over a decade on Tuesday, appropriately titled Charlie Louvin (Tompkins Square).
&nbsp It's the ideal blending of classic and contemporary elements, with Louvin joined by both traditionalists (George Jones, Tom T. Hall, Bobby Bare Sr., Marty Stuart) and more current stars (Jeff Tweedy, Will Oldham, and members of the bands Bright Eyes, Lambchop and Superchunk). A new single, "Must You Throw Dirt In My Face" featuring Louvin and Jones, has already been issued both online and retail.
&nbsp Charlie Louvin has so many highlights it's almost impossible to cite them all. But veteran listeners will enjoy both "Must You Throw Dirt In My Face," (originally recorded in 1962) and updated versions of "When I Stop Dreaming" with Elvis Costello (a huge hit in 1955 and the song that was their commercial breakthrough) and "Knoxville Girl" with Will Oldham.
&nbsp It's a fine mix of the blues, gospel and country tunes that have been a specialty both during his days with Ira and his many years as a solo performer, which began in 1964 with the hit "I Don't Love You Anymore." The brothers parted company in 1963, and two years later Ira was killed in a car crash in Missouri.
&nbsp Though he cites their induction into the Country Music Hall of Fame as a career high point, Charlie Louvin points to becoming members of the Grand Ole Opry in the mid-'50s as an equally proud moment.
&nbsp "We'd been trying to get on the show for 14 years and we never appeared as guest stars until we joined," Louvin said. "I was really happy about being inducted into the Hall of Fame, although it took quite a while, but we were young and really going strong when we joined the Opry so that was a great moment as well."
&nbsp Louvin will also begin a string of national appearances marking his 80th birthday (July 7), including a CD release party Feb. 24, 6PM at Grimey's New and Preloved Records in Nashville, TN.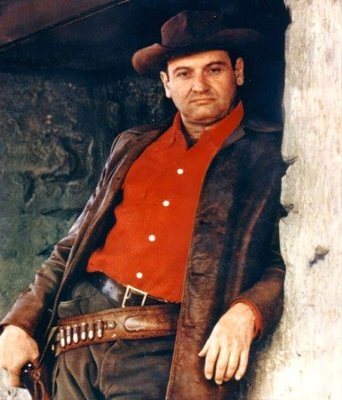 Frankie Laine Dead at 93
&nbsp Frankie Laine, the singer with the booming voice who hit it big with such songs as "That Lucky Old Sun," "Mule Train," "Cool Water," "I Believe," "Granada" and "Moonlight Gambler," died today at Mercy Hospital in San Diego. He was 93.
&nbsp Laine entered the hospital over the weekend for hip replacement surgery but suffered complications from the operation, said his friend A.C. Lyles, the longtime producer at Paramount Pictures. In all, Laine sold well over 100 million records and was hugely popular not only in the United States but in Britain and Australia. Even after his popularity crested after the rise of rock 'n' roll, Laine was heard for many years singing the theme to the TV series "Rawhide," which featured a young Clint Eastwood and ran until 1966. Most of those who remember Laine for his biggest hits would hardly know that his body of work included "Baby That Ain't Right," "Rosetta" and many other songs that were more in the style of what Laine considered his roots -- jazz and blues.
&nbsp "Years before Elvis Presley, Laine brought a potent blend of blues, jazz and country to popular music," jazz critic Don Heckman said. "Rarely acknowledged in Laine's work, he sang with the easy, loose phrasing and imaginative articulation of jazz performers." Laine started out in jazz but was sidetracked by arranger Mitch Miller, who fashioned Laine into the popular artist that he is best remembered for being.
&nbsp "When I told him I'd probably lose all my jazz fans [with these songs], I was right. I did," Laine told David Kilby of Australian Broadcasting Corp. "But he said I would pick up a lot of other kind of listeners, and I did, so he was right, too."
&nbsp Miller produced most of Laine's hits in the 1940s and 1950s, including "Mule Train" and "That Lucky Old Sun." He said he loved Laine's voice because it sounded like "the blue-collar man, the guy who didn't know where his next paycheck was coming from." Laine at first refused to do "Mule Train." "You can't expect me to do a cowboy song," he told Miller. "I won't do it!" But Miller persuaded him to record it and it was one of Laine's biggest hits.
&nbsp Though Laine was big of voice, he said he didn't like being referred to as a "belter." "I was just trying to emphasize the rhythmic aspects of the songs I sang, using my voice the way a jazz soloist uses his instrument," he said in "That Lucky Old Son," his 1993 autobiography (written with Joseph F. Laredo). "'Crooning' may have the more commercial style, but it wasn't for me."
&nbsp Francesco Paolo LoVecchio was born March 30, 1913, the eldest of eight children of Sicilian immigrants who settled in the Little Italy neighborhood in Chicago. His father was a barber whose customers included Al Capone; his maternal grandfather was the victim of a mob hit. Laine said he came from a "big and poor, but happy" family. As a kid, Laine sang in the all-boy choir at church, but first became excited about music when he listened to one of his mother's records on a windup Victrola: Bessie Smith singing "Bleeding Hearted Blues," with "Midnight Blues" on the flip side.
&nbsp "The first time I laid the needle down on that record I felt cold chills and an indescribable excitement," Laine would say later. This record was his first exposure to jazz and the blues, which would draw him into music.
&nbsp At 18, with the Depression underway and his father out of work, Laine hit the road as a dance marathoner. Altogether he participated in 14 marathons, coming in first on three occasions. He and his partner, Ruthie Smith, made it into the Guinness Book of World Records for dancing 145 days straight (although he disputed Guinness, saying he and Smith danced for 146 days).
&nbsp Laine said the life of a marathoner wasn't as grim as was portrayed in the 1969 film, "They Shoot Horses, Don't They?" "As bizarre as the whole business sounds today, it was a decent method of keeping body and soul together during the Depression," he said. "I gained experience, insights into human nature, and I learned how to handle big crowds."
&nbsp Besides, he said, some of the attention he got then "helped light a spark of hope that maybe I had a shot at bigger and better things." But Laine would not hit it big until his mid-30s. In between, he would live the tough life of an undiscovered musician in the shank of the Depression. He traveled from city to city, often without enough money for a hotel or a decent meal.
&nbsp Times like this, which he described in his autobiography, were not unusual: "Armed with $40 and a letter of introduction from Hoyt [Kline]"-a friend of Louis Armstrong's-"I headed off for my second shot at New York. With my club experience and those new songs, I figured I'd be singing in about a week. It took me three days to get in to see the radio executive, and 15 minutes for him to show me the door."
&nbsp Before long he had used up "my pathetic little bankroll" going from club to club for auditions. He would sneak into hotels and sleep on the floor - at least until he got thrown out. Then he began sleeping on a Central Park bench, using his last 4 cents to buy four Baby Ruth candy bars, which he rationed to himself until he ran out of food and money.
&nbsp Then he got a break-an audition at WINS radio station, where he got a $5-a-week job singing on a live half-hour show. It was the program director at WINS who changed his name from Frank LoVecchio to Frankie Lane. (Laine added the "i" to avoid confusion with another singer with the same last name.)
&nbsp Years more of moving around, working other jobs and testing his talent brought him eventually to Los Angeles, where he hung out at clubs like Slapsy Maxie's and Billy Berg's. It was at Billy Berg's that he met Duke Ellington, Art Tatum and many other legends. And it was there that he would occasionally get to sing for free before eventually being hired.
&nbsp Even this did not provide an unbroken ladder to success, but eventually Laine did get a chance to record a few songs for Mercury Records. He decided he wanted to do an old song he'd heard years ago, "That's My Desire," but he couldn't remember it well enough to sing it the way it was written, so he improvised.
&nbsp "Desire" was the song that proved the breakthrough for Laine, although it took almost a year. First it hit the so-called "Harlem" pop charts - which recorded sales to black record buyers. "That didn't surprise me," Laine said. "In my leaner days I failed many an audition because, I was told, I sounded 'too black.' I'm certain the confusion was the direct result of the music that influenced me while I was developing my style. I guess I became the first of the so-called blue-eyed soul singers."
&nbsp During 1947, "Desire" got more and more airplay, even in Europe. By fall, Laine got his first royalty payment for the song: $36,000. He was 34.
&nbsp After rock 'n' roll hit big, Laine was considered old hat. He remained popular in Europe and Australia, and he caught a second wind recording the theme songs for "Rawhide"; Mel Brooks' movie "Blazing Saddles," and many commercials, including one for Campbell Soup's Manhandlers soups ("How do ya handle a hungry man? Manhandlers!"). He also kept performing, traveling widely with his wife, actress Nan Grey. After her death in 1993, he stayed closer to his home in San Diego, where the couple had lived since 1968. He remarried in 1999 to Marcia Ann Kline.
&nbsp In "Off the Record," a book of interviews of popular music icons, Laine told author Joe Smith, the former chief executive of Warner Bros., Elektra and Capitol Records, that if he could change anything about his success, it would be to "make it happen maybe 10 years sooner."
&nbsp "Ten years is a good stretch of scuffling," Laine said. "But I scuffled for 17 years before it happened, and 17 is a bit much." Laine is survived by his wife, Marcia, and two stepdaughters, Pam and Jan from his marriage to Grey and two grandchildren.





Legendary Bassist Bob Moore
Next "Nashville Cat" at CMHoF
&nbsp Posted Feb. 1, 2007 - The Country Music Hall of Fame® and Museum's quarterly program series Nashville Cats: A Celebration of Music City Session Players returns on Saturday, February 17, with a salute to legendary bassist Bob Moore. The 2:00 p.m. program, which will be held in the Museum's Ford Theater, is included with Museum admission and is free to Museum members.
&nbsp In a career spanning sixty years, Nashville native Bob Moore has played bass on over 17,000 recordings, making him one of the most recorded musicians in history. From the 1950s on, Moore contributed to a host of #1 country hits including Bobby Helms' "Fraulein," Marty Robbins' "El Paso," Roger Miller's "King of the Road," Loretta Lynn's "Coal Miner's Daughter" and Conway Twitty's "Hello Darlin'." Moore also played on classic recordings like Elvis Presley's "It's Now or Never" and Patsy Cline's "Crazy."
&nbsp As a member of Nashville's celebrated "A-Team," his impeccable meter along with his subtle yet commanding style made Moore's bass lines the foundation for a myriad of artists recording in Nashville for four decades. Moore's studio credits span several genres with artists including Julie Andrews, Sammy Davis Jr., Bob Dylan, Connie Francis, Burl Ives, George Jones, Quincy Jones, Jerry Lee Lewis, Wayne Newton, Roy Orbison, Elvis Presley, Frank Sinatra, Andy Williams, Loretta Lynn, Tammy Wynette and many more. Moore even saw success on his own accord with the 1961 instrumental pop hit "Mexico" on Monument Records.
&nbsp Bob Loyce Moore was born November 30, 1932, in Nashville to humble beginnings. Barely out of diapers, he was drawn to the sounds of his grandmother's phonograph and broadcasts of the Grand Ole Opry. By age 15 Moore had transitioned from shining shoes outside the Ryman Auditorium to playing bass onstage with country comedians and Opry regulars Jamup & Honey. Soon afterward, Moore landed a prestigious job playing bass for Paul Howard's Arkansas Cotton Pickers, which would help open the door for him to back the likes of Eddy Arnold, Jimmy Dickens, Flatt & Scruggs and Andy Griffith, among others.
&nbsp By age 20 Moore was playing with Red Foley in Springfield, Missouri, and Marty Robbins in Nashville, Tennessee. Tired of commuting between the two cities, Moore returned in 1954 to Nashville where he became primarily a studio musician. As part of the "A-Team" of virtuosos, Moore helped usher in the lushly orchestrated Nashville Sound, which attracted top artists and producers to Music City.
&nbsp He provided the bass for a decade of Elvis Presley hits and, in 1959, became one third owner of Monument Records, where he brought Roy Orbison to the label. He is credited as orchestra leader Orbison's many million selling records including "Crying" "Only the Lonely" "Dream Baby" and more. He served as the original music contractor for the Johnny Cash TV show. Moore toured the world backing Crystal Gayle during 1981-1982. He continued on the road during 1983-1985 performing with Jerry Lee Lewis with whom he'd recorded for decades.
&nbsp Although widely known as a successful country session musician, Moore also performed at the Newport Jazz Festival and recorded with Arthur Fiedler and the Boston Pops, experimental rock guitarist Harvey Mandel and premier jazz guitarist Hank Garland, to name a few.
&nbsp The interactive Nashville Cats programs include in-depth, one-on-one interviews with the players themselves; audio-visual elements, including vintage recordings, photos and film clips culled from the Museum's Frist Library and Archive; and, in some cases, instrument demonstrations. Visitors will be encouraged to ask questions. Museum Instrument Curator Bill Lloyd hosts the sessions.
&nbsp Museum memberships ($25/adults and $10/youth) include one year of unlimited admission to the Museum, discounts in the Museum Store, SoBro Grill and Hatch Show Print, and more. Membership support helps fund research, education and public programs that make country music history available to a worldwide audience.
&nbsp These programs are made possible, in part, by grants from the Metropolitan Nashville Arts Commission and by an agreement between the Tennessee Arts Commission and the National Endowment for the Arts.





Del Reeves, 1933-2007
&nbsp Nashville, Jan. 2, 2007 - Nearly 40 years after joining the Opry, Del Reeves remains one of the show's most entertaining regulars. He's loved as much for his comic timing and impressions of other country singers as for twangy, truck-driver hits like "Girl on the Billboard" and "Looking at the World Through a Windshield."
&nbsp Born Franklin Delano Reeves in Sparta, North Carolina, July 14, 1933, the youngest of 11 children, he was playing a regular gig on a local Saturday radio show by age 12. As Del tells it: "I had four brothers in World War II and when they left home they left their old guitars lying around. I got to playing around with them, and little by little, learned to play. My mother used to tune the guitar for me."
&nbsp Del attended Appalachian State College in Boone, North Carolina, and then served four years in the Air Force. While stationed at Travis Air Force Base in California, he began writing songs, singing on country music television shows, and recording with Capitol Records. After his military discharge, he stayed in California, where he was building a strong reputation as a singer-songwriter-performer with songs recorded by Carl Smith and Roy Drusky. Friend and fellow songwriter Hank Cochran talked Del Reeves into moving to Nashville from California in 1962. And he's still here.
&nbsp Three years after moving to Music City, Del's 1965 United Artists recording of "Girl on the Billboard" went to No. 1, sold a million copies, and earned Del the nickname of The Doodle-Oo-Doo-Doo Kid for the nonsense syllables that he sang with the song's guitar intro. That same year, "The Belles of Southern Bell" went Top 5. In 1966, "Women Do Funny Things to Me" hit the Top 10, and Del hit the Opry stage as a full-fledged member. After Porter Wagoner introduced him as an Opry member, Del - whose parents were in the audience to witness the night's events - burst into tears and could only sing the chorus and the end of his song.
&nbsp Del's other top singles include: "Good Time Charlie's," "Be Glad," and "The Philadelphia Fillies." He has had more than 25 hits.
&nbsp The tall, thin performer has appeared in eight movies, including the 1969 film Sam Whiskey with Burt Reynolds and Angie Dickinson, as well as cult classics like Second Fiddle to a Steel Guitar and Forty-Acre Feud. He also hosted his own television show, Del Reeves Country Carnival.
&nbsp Recently, Del could be found on stage pleasing audiences with one of his signature hits or one of his engaging impersonations of any number of other country acts. Off stage, Del lead a quiet, rural life with his wife and family, raising horses and cattle.





"Buddy" Killen Dead at 73
&nbsp Nov. 1, 2007 - W.D. "Buddy" Killen, a music publisher, songwriter, record producer and musician who became one of the most influential figures in the Nashville entertainment business, died Wednesday. He was 73.
&nbsp He was recently diagnosed with liver and pancreatic cancer.
&nbsp In 1951 Killen joined forces with Jack Stapp, founder of Tree International, to create a music publishing empire. He recruited such songwriters as Dolly Parton, Roger Miller and countless others. Killen himself wrote hundreds of hit songs, including "Forever" recorded by the Little Dippers in 1960 and others.
&nbsp After Stapp died in 1980, Killen became Tree's sole owner. He sold it in 1989 to CBS, now Sony/ATV.
&nbsp As a record producer, he worked with Parton, Miller, Jerry Lee Lewis, Joe Tex, Dottie West, George Jones, Carol Channing, Fats Domino and others. Killen produced the Tex hit "I Gotcha" in 1972.
&nbsp After selling Tree, Killen created his own company, the Killen Music Group, and published music by OutKast, including the soundtrack to their feature film "Idlewild."
&nbsp Killen also was a co-publisher of the recent hit "Me and My Gang" by Rascal Flatts. Additionally, his company published songs by Faith Hill, Kenny Chesney, Reba McEntire and many others.
&nbsp Killen was born in Florence, Ala., and began his music career less than 24 hours after his high school graduation by going to work as a bass player at the Grand Ole Opry. He went on to work numerous road shows with Hank Williams Sr., Eddy Arnold, Jim Reeves and Ray Price among others.
&nbsp Survivors include his wife, two daughters, a stepson, two grandsons and five sisters. A memorial service is planned at Nashville's Ryman Auditorium.





Marijohn Wilkin Dies
&nbsp October 28. 2006 - Nashville Songwriters Hall of Fame member and prominent Music Row song publisher Marijohn Wilkin died this morning at age 86. She was the co-writer of such classics as "The Long Black Veil" and "One Day at a Time." Johnny Cash, The Beatles, Patsy Cline, Rod Stewart and dozens of other greats have sung her songs. Wilkin is also credited with discovering Kris Kristofferson. She was an award-winning gospel recording artist as well.
&nbsp Her "Cut Across Shorty" was recorded by both rockabilly sensation Eddie Cochran and country superstar Carl Smith. The song was revived by rocker Rod Stewart in 1970 and again in 1993. Debbie Reynolds, The Fleetwoods, Johnny Ray, Goldie Hill, The Chordettes, Les Paul & Mary Ford, Brenda Lee, Mel Tillis, Cowboy Copas, The Osborne Brothers, Johnny Rivers, Billy Walker, Teresa Brewer, Johnny Horton, Rex Allen and dozens more recorded her songs in the 1960s. An average of one Marijohn Wilkin song was recorded every week during her Cedarwood career.





Tillman Franks R.I.P.
&nbsp Tillman B. Franks, a figure of near-legendary status in the world of country and popular music locally, nationally and beyond, died October 26, 2007 in hospice after a lengthy illness. He was 86.
&nbsp Franks' work in entertainment began in the 1940s and his advice, production skills, intuition and understanding of the nuances of the public's tastes in music touched the careers of figures ranging from Elvis Presley and Hank Williams Sr. to Bob Dylan and Pete Seeger.
&nbsp Franks, 86, was a veteran and debut performer at the original Louisiana Hayride and managed the careers of many of the show's alumni, including Johnny Horton, Claude King and Jimmy C. Newman. He played standup bass for the Bailes Brothers on the famed radio program's first broadcast on April 3, 1948.
&nbsp Franks, an Arkansas native who moved to Shreveport at age 2 and grew up in Cedar Grove, attended Byrd High School and learned to play guitar at age 14, inspired by his father and listening the Grand Ole Opry.
&nbsp He formed his first band at Byrd, called it the "Rainbow Boys" and performed such standards as "Take Me Back to Tulsa," "Wabash Cannonball" and "Walkin' the Floor Over You" at square dances, hootenannies and, he told the defunct Shreveport Journal in 1976, "any place we'd find someone to listen to us."
&nbsp After graduating from Byrd in 1940, he joined the U.S. Army Air Forces and was stationed in the Pacific during World War II. He wound up on the island of Saipan, formed another lineup of the Rainbow Boys, including a then-obscure banjo player named Pete Seeger.
&nbsp But he couldn't find anyone to play standup bass, and shifted to it from his beloved guitar, beginning an association with the instrument that lasted six decades. Dressed in a Nudie Suit and slapping his trademark standup bass, he became a familiar figure on stage with many of the artists he managed or assisted.
&nbsp Franks was a passenger with Johnny Horton in the 1960 crash in which the singer was killed. Franks was badly injured in that accident, and bore a scar on his forehead from that wreck the rest of his life.
&nbsp In a 1979 interview in The Times, already a music industry legend but only halfway through his career, he said he didn't look back, only ahead.
&nbsp "I can still get excited about the music business," he told The Times. "I could talk about what I did in the past, and I appreciate your interest in it, but I'm more excited about the future."
&nbsp It was as a bassist that Franks got his introduction to professional music after the war, performing first with the late, great Webb Pierce. He also played standup bass with Harmie Smith and the Ozark Mountaineers, then went on to manage Pierce, Horton, Newman and King, as well as Slim Whitman, David Houston, Jimmy and Johnny, Billy Walker, Tony Douglas, The Carlisles and Billy Walker.
&nbsp In the same 1979 article in which Franks, a modest man in a most unmodest business, demurred talking about himself, his praises were sung by friend and peer Billy Deaton, veteran Nashville talent agent.
&nbsp "He's one of the most energetic, influential and great men in country music," Deaton told The Times. "If he works for you, he's fully devoted to you."
&nbsp Family members said he was known for his ability to spot, encourage and develop talent in players.
&nbsp "He would find talented performers and encourage them in ways that other promoters could not," his children penned in a tribute. "He devoted countless hours to helping performers perfect their talents and find just the right song to match their abilities."
&nbsp Sometimes he would create that music and pass it on. Among the classic tunes he wrote or co-wrote are "Honky Tonk Man," "North to Alaska," "Springtime in Alaska" and "How Far is Heaven."
&nbsp He was a charter member of the Country Music Association, a member of the Louisiana Hall of Fame, a member of the Rockabilly Hall of Fame, is on Shreveport Chamber of Commerce Walk of Stars, in the Byrd High School Hall of Fame and was invited to perform at the Smithsonian Institute.
&nbsp Franks is survived by his widow, Virginia. Other survivors include two daughters, two sons, two brothers, eight grandchildren and one great-grandchild. - John Andrew Prime jprime@gannett.com






Sept. 25, 1925 - Sept. 30 2006; Died in Nashville, Age 81

Buck Uncle Josh: Graves RIP
&nbsp From Tellico Plains, Tennessee. Called "King of the Dobroú." Generally regarded as the man who introduced the Dobroú to bluegrass music. He was the first to use Earl Scruggs' three-finger roll with the Dobroú, giving it a new sound and new life. 1954-1969: Worked with Flatt and Scruggs. 1969-1971: Worked with Lester Flatt and the Nashville Grass. 1971-1984: Worked with The Earl Scruggs Revue. Often performed in a duo with fiddler Kenny Baker. 1991-2, performed with The Masters - a quartet with Eddie Adcock, Jesse McReynolds and Kenny Baker. Other bands (prior to working with Flatt and Scruggs): Wilma Lee and Stoney Cooper and Mac Wiseman.
&nbsp Josh's Dobroú was called "Julie." He bought it for $70 in the mid-forties and had played it ever since.
&nbsp Awarded Certificate of Merit for his unique contributions to bluegrass music at the 1992 IBMA awards show. 1996 marked his 50th year in show business. 1997, inducted into the IBMA Hall of Honor.
&nbsp He had some health problems: In 2000, one of his legs was amputated, but he continued to perform. "I don't play with my legs," he saids. In 2002, his other leg was also amputated. Eddie Adcock built Josh a device to hold his instrument, allowing him to continue to play and perform.

Biography by Johnny Loftus Josh Graves (born Burkett Graves) was one of the major forces keeping the unique sounds of the dobro alive in both country and bluegrass music. Born and raised in Tellico Springs, TN, he was only nine when he heard Cliff Carlisle of the Carlisle Brothers performing a few Jimmie Rodgers tunes on the dobro. Though he would spend the early part of his career as a bassist, Graves loved the sound of the dobro and would eventually become one of its greatest supporters and innovators.
&nbsp In 1942, Graves joined the Pierce Brothers. Later he played with Esco Hankins and Mac Wiseman before becoming a member of the Wheeling Jamboree with Wilma Lee and Stoney Cooper, where he remained through the mid-'50s. During a performance with the Coopers at the Grand Ole Opry, Graves made a big impression upon Lester Flatt and Earl Scruggs, who invited him to join their Foggy Mountain Boys. In the late '50s, acoustic instruments were out of favor due to the popularity of rock & roll; the survival of the dobro as an important instrument in country can largely be attributed to Graves, who electrified audiences with a red-hot picking style and then cooled them down with bluesy, sweet mellowness. An essential part of his technique was a three-finger banjo-roll move, adapted from Scruggs himself.
&nbsp Graves remained a primary member of the Foggy Mountain Boys until the group disbanded in 1969. Afterward, he joined Flatt's Nashville Grass and did session work on the side. In 1971, he began playing with the Earl Scruggs Review; three years later, he went solo with the LP Alone at Last. He also continued session work, playing with artists like Charlie McCoy, J.J. Cale, Steve Young, and Kris Kristofferson, and collaborating with other musicians. He continued in a similar vein through the 1980s and '90s, teaming with such greats as Kenny Baker, Eddie Adcock, and Jesse McReynolds in 1989 to form the Masters. He also released a series of masterful dobro recordings, including King of the Dobro (1996), Sultan of Slide (2000), and the poignant Memories of Foggy Mountain (2002).
&nbsp The Gibson Corporation also developed a Graves signature-model dobro, built to his specifications.



Curt Gibson R.I.P.
More about Curt here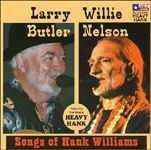 Willie's "Heavy Hank" Duet
&nbsp (Nashville, September 23, 2006) - Texas country singer, Larry Butler and his long time friend, Willie Nelson, have collaborated on a unique collection of Hank Williams songs. The project is an 11-track CD: "Heavy Hank." Ten of the duets are Hank, Sr. classics. In contrast, the title song, written by Cheryl Durham-Owens, captures the heartrending mood Hank's music personified while still offering that true traditional country sound. You'll immediately get the feeling when you hear them sing ... "I feel some heavy Hank comin' on."
&nbsp Larry's lifelong dream of paying tribute to Hank Williams has been accomplished with Willie stepping in to help make it happen.
&nbsp Putting together the magical songs of Hank Williams, Sr. with the world-wide legendary performer Willie Nelson sharing the vocal duties, Larry makes this CD a "must have" and an instant "collectible."
&nbsp The play list on the disc is: "Heavy Hank," "Take These Chains From My Heart," "May You Never Be Alone Like Me," "Jambalaya," "My Son Calls Another Man Daddy," "Why Should We Try Anymore," "Hey, Good Lookin'," "I Can't Help It," "Weddings Bells," "Mind Your Own Business" and "I Told A Lie to My Heart."
The album (NLT-CD-2006) is distributed by
NLT Records
211 College St.
Burns, TN 37029
Web Site: www.nlt-records.com/heavyhank.html
E-mail: musicman@nlt-records.com
Phone: 615-446-0835





Strait, James and Bradley
To Country Hall of Fame
By Peter Cooper, Tennesean.com - August 31, 2006 - A still-contemporary superstar, a legendary hit singer and the "Dean of Nashville Session Guitarists" will enter the Country Music Hall of Fame together in November, as the Country Music Association announced Wednesday that George Strait, Sonny James and Harold Bradley are the latest to achieve country's highest honor.
The three men, each of whom has made integral contributions to the sound, history and livelihood of Nashville's prime export, will be officially inducted during the 40th Annual CMA Awards on Monday, Nov. 6.
Strait, James and Bradley walked different career paths on their way to the Hall, and their careers are important for disparate reasons. The Hall of Fame nominating process is inherently contentious, with CMA members holding varying opinions on which artists and industry heavyweights should be inducted. Yet, while many voters and fans will chafe over the absence of some prime musicians from the Hall, it's difficult if not impossible to argue that the three new inductees are not deserving.
Strait, with his back-to-basics approach and reliance on the Western portion of the country-Western tradition, has garnered a remarkable 51 No. 1 country hits, and he has placed a single in the country top 10 for 26 consecutive years.
James, the beloved "Southern Gentleman" of country, had a run of success that found him notching 21 No. 1 singles ÷ including 16 consecutive chart-toppers ÷ in 25 attempts during the 1960s and early '70s.
Bradley, who remains the head of Nashville's musicians union, is believed to be the most recorded guitarist in popular music history. His distinctive playing is heard on smashes from Bobby Helms' "Jingle Bell Rock" to Roger Miller's "King of the Road" to Ray Anthony's "Do The Hokey Pokey."

GEORGE STRAIT
Last year, the CMA added a Hall of Fame voting category intended to allow more recognition for modern-day standout artists. The first inductee in the "Career Achieved National Prominence Between 1975 and the Present" category was the group Alabama. This year's choice, Strait, is set to release a new album in early October, and his "Give It Away" is one of Billboard magazine's Top 5 Hot Country singles this week.
"He's still on top," said Kenny Chesney. "George Strait has been an icon of country music for as long as I've loved country music. 'Give It Away' is my favorite song on the radio right now, and now he's getting ready to go into the Hall of Fame. He's taught guys like me a whole lot, just by letting us stand in the shadows and watch him while he does what he does. He changed my life, for sure."
"Give It Away" differs little in sound or style from "Amarillo By Morning," "All My Ex's Live In Texas" or any of the other music Strait has been churning out for a quarter century. A Texan whose music is heavily grounded in the traditions of Bob Wills and Merle Haggard, Strait forged a brand of classic-sounding country that helped spur a new traditionalist movement in the wake of the Urban Cowboy and pop-country sounds that threatened to tear at the fabric of the music that he loved and sang.
"Any of us who wear a hat, strap on a guitar and sing, we wanted to be him," said Brad Paisley. "We're talking about the ideal of the real country singer: someone who never compromised his music."
Born in 1952 in Poteet, Texas, Strait grew up on a ranch and learned early on about roping and riding. The hats, boots and jeans that accompany such a lifestyle carried over into his stage persona, and in 1980 that persona made its way to Nashville, as friend and manager Erv Woolsey helped Strait to an MCA Records contract.
In 1981, Strait's debut single, "Unwound," hit country's top 10, and his star was on the rise. Strait's swinging, fiddle-and-steel-bolstered sound was an idiosyncratic presence on radio play lists then dominated by string-laden soft twang. He went on to great successes with "The Fireman," "The Chair," "Love Without End, Amen" and dozens of others.
Strait became a movie star in the early 1990s, portraying a singer in the lead role of "Pure Country," a film that brought him to greater popular attention.
Despite rarely granting interviews and seldom spending time in Nashville, Strait re-mains one of country's enduring stars. He has sold more than 62 million albums, has won 16 CMA Awards (including five male vocalist prizes and three album of the year trophies) and is now the only regular presence on country radio who routinely draws from the Bob Wills-inspired Western tradition.
"George is the ground for our business," said Kix Brooks of Brooks & Dunn. "He is that strong icon that doesn't waver from what it is he does. He's not from the bluegrass era, and he's not from the country-rock era, either. He's grounded right in the center, and he does what he does with class and integrity."
Country star Reba McEntire said, "George has been a very consistent huge force in the country music business. He is very consistent, very strong with his music and material and his country attitude. He has been a big banner waver of country music."
During Wednesday's CMA news conference in Nashville at which his Hall of Fame news was announced, Strait released the following recorded statement: "I tried to think of something good to say. So many things have happened in my career. I get asked sometimes what's the highlight of my career because I've been doing it for so long. I always have a hard time coming up with one because so many good things have happened. But this is, without a doubt, the most special thing that has ever happened. I don't know how anything can top getting put into the Hall of Fame. It's the very highest honor that you can get in this industry."

SONNY JAMES
Sonny James was born on May 1, 1929, as James Hugh Loden. James' Alabama family was highly musical, and his early experiments in music involved a mandolin made from a molasses bucket. He performed throughout the South during his childhood, as a member of The Loden Family band. In the 1940s, the Loden Family starred on Knoxville's WNOX radio.
In 1950, the young singer spent time in Korea with the National Guard, and it was there that he began writing songs. When he returned to America two years later, he was aided by friend Chet Atkins, who helped find Loden a recording contract with Capitol Records. The year 1953 found Loden rechristened Sonny James and making the Billboard Top 10 with "That's Me Without You."
"Young Love," James' signature song, came in 1956. That one topped the country charts for nine weeks and also crossed over to pop radio, and James became a big name in Nashville music. In 1961, he became the first country artist to receive a Hollywood Walk of Fame Star, and in 1962 he joined the Grand Ole Opry. James unleashed a long string of hits that included "Bright Lights, Big City," "I'll Never Find Another You" and "Take Good Care of Her."
James and Bobbie Gentry co-hosted the first CMA Awards in 1967, and Billboard chose him the top country artist of 1969. His slew of hit singles in the '60s and '70s ÷ even the few songs that didn't top the charts just barely missed ÷ is one of the most impressive chart runs in country's history. In 1983, James retired from regular performance. His songs helped broaden country's appeal to nontraditional audiences.
"This is an artist who really dominated his time in history," Brooks said.
James, along with fellow honoree Bradley, attended the Wednesday morning news conference at the Gaylord Entertainment Center. James is on vocal rest, so he was not able to speak to the crowd. Afterward, he whispered, "Of course, I'm very thrilled and I'm honored to join all of my friends in the Hall of Fame."
About whether he has given much thought to a possible induction over the years, he said, "I just more or less went about my career. To me, the friends I've made over the years actually meant as much to me as the Hall of Fame. I'm very appreciative and I value what the Hall of Fame is doing for so many artists."

HAROLD BRADLEY
A native Nashvillian ÷ and that's a rarity in the music business ÷ Harold Bradley joins his famed producer brother Owen Bradley in the ranks of Hall of Famers.
A banjo player as a child, Harold Bradley learned his way around a guitar neck well enough to tour with Ernest Tubb and the Texas Troubadours while he was still in high school. After a stint in the Navy, Bradley returned to Nashville and began playing on the Grand Ole Opry. He also worked frequently in studios, playing lead guitar, rhythm guitar, bass guitar and banjo. Bradley often would mute the bass strings, creating a muffled, rhythmic effect that allowed the bass to become a more melodic extension of the drums. This style is known as "tic tac" bass. It has been employed on thousands of Nashville sessions, and it was created by Bradley.
A partner with brother Owen in Nashville's early recording center, Castle Recording Studio,Bradley joined with his brother in 1955 and built Bradley Film and Recording Studios, the first recording facility on what is now known as "Music Row."
Bradley spent much more time performing in that studio than tending to organizational details, as his session book was filled with work. Bradley had a knack for finding missing parts in an arrangement, and he filled those parts to great effect. He often worked three sessions a day, on various instruments, and he was prolific over several decades. He has probably played on more sessions than any other guitarist, in any genre of music.
Bradley was the first president of the Nashville chapter of the National Academy of Recording Arts and Sciences, the organization that puts on the Grammys. For the past 16 years, he has led Nashville's chapter of the American Federation of Musicians, putting him into contact with hundreds of Nashville session musicians. As a producer, he has helmed projects by Eddy Arnold, Mandy Barnett and others.
A member of the famed "A Team" of studio musicians who helped define the Nashville Sound, Bradley added to hits that include Roy Orbison's "Only The Lonely," Tammy Wynette's "Stand By Your Man," Loretta Lynn's "Coal Miner's Daughter," Brenda Lee's "I'm Sorry," Patsy Cline's "Crazy" and other enduring classics of Nashville music.
"He was kind of an all-around guy in the studio," said fellow A Team member Bob Moore, a bass player who recorded with Bradley almost daily. "He did a varied amount of things, and each one counted as a part of the record."
Another A Team member, drummer Buddy Harman, says, "We worked on thousands of recording sessions together through the years. He is just a great player and a great guy. I give him five stars."
After the Wednesday news conference, Bradley told The Tennessean, "It was a complete surprise. There are other people who should have gone in before me ÷ Grady Martin, Hank Garland, everybody on that list of the A Team. Any one of those guys could have gone in before me. So I am very honored and I hope I'll pave the way for those guys.
"I said, 'Are you kidding?' It sucks all the breath out of you to realize it. I'm still in a state of shock. I kept waking up in the middle of the night thinking,' Oh, gosh, did I dream that or is it really true?' With everything happening here today and having Sonny James here, it's sinking in that it's true, and I'm very grateful."
Bradley recently received the lifetime achievement award from the musicians union. "Less than a week later, to receive this award is overwhelming. I never thought in my wildest dreams I would ever get the wonderful opportunity to work with the singers singing the wonderful songs and play with the world's greatest musicians· and then get paid for it. To be able to reunite with my brother, Owen Bradley, in the Hall of Fame is really overwhelming."



BUCK PAGE, Veteran Cowboy
Singer Passes Away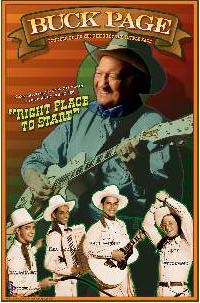 &nbsp August 22, 2006 - Buck was a legend in the music industry. He was the founding member of Riders of the Purple Sage, established in 1938. At age 84, he died at his home, peacefully. Buck will be remembered as the last of the "Singing Cowboys" as he help build what we now call "Western Music."





Johnny Duncan R.I.P.
&nbsp STEPHENVILLE, Texas - Country music singer Johnny Duncan, known for songs like "She Can Put Her Shoes Under My Bed Anytime" and "It Couldn't Have Been Any Better," has died. He was 67. Duncan died Monday, August 14, 2006 of a heart attack at a Fort Worth hospital, said Jim Harrell, owner and funeral director of Harrell Funeral Home in Dublin, which is handling arrangements.
&nbsp Duncan, who lived near Stephenville, had moved back to the West Texas area where he grew up after a career in Nashville, Tenn., Harrell said. "He grew up here in a small country town and loved music," Harrell said. "His mother played herself and a lot of his cousins played with him."
&nbsp His cousins became famous as well - comedian Eddie Seals, country singer Dan Seals and Jimmy Seals of Seals & Croft. After moving to Nashville he began writing songs that were recorded by several artists, including Charley Pride and Conway Twitty. He eventually signed his first record contract and began his singing career, according to his Web site.





Sunday September 17, 2006 - 4:00pm
Ray Price and Willie Nelson
&nbsp ... in concert, presented by The Hank Williams Museum, (Montgomery, Alabama) and Riverfront Facilities (City of Montgomery) in celebration of Hank Williams' 83rd birthday.
&nbsp These two great country music legends both said "We all owe Hank" and are proud to be helping the Hank Williams Museum. Special guest Don Helms, The Drifting Cowboy who played steel guitar on Hank's records Appearing with Don is Chris Malpass. Special performance by Andy Norman Montgomery's own local celebrity and rising star.
&nbsp Sunday September 17, 2006 - 4:00pm (Gates open at 3:00). The Riverwalk Amphitheater Downtown Montgomery.
&nbsp Advance Prices: VIP Section $50.00 General Admission $15.00 - At the gate: VIP Section $60.00 General Admission $25.00.
&nbsp Ticket information: The box office at the Riverfront Facilities office at Riverwalk Stadium, 200 Coosa Street, Montgomery, AL 36104 PH: 334-241-2100 or order tickets on the website www.etix.com - Please do not contact the museum for tickets.
&nbsp For concert on Sunday Bring lawn chairs No coolers. Other activities include the graveside service at Oakwood Cemetery on Saturday, September 16 10:00am. Following the service the public is invited to the museum located at 118 Commerce Street, downtown Montgomery for our annual Collector's Fair and live music throughout the day. Happy 83rd Birthday Hank!
&nbsp Hotel Recommendations in the area: La Quinta Inn & Suites 1280 East Blvd (Carmichael Road) 334-271-1620
Red Bluff Cottage (Bed & Breakfast) 1-888-551-2529 www.redbluffcottage.com
Capitol Inn 1-866-471-9028 Goldthwaite Street
Embassy Suites (334) 269-5055







15 Nominated for
Songwriters Hall Of Fame
&nbsp August 11, 2006 - Ten songwriters and five songwriter/artists have been nominated for one of the nation's highest songwriting honors ... induction into the Nashville Songwriters Hall of Fame.
&nbsp "We're thrilled with the caliber of talent on this year's ballot," says Roger Murrah, chair of the Nashville Songwriters Foundation (NSF), which owns and administers the Nashville Songwriters Hall of Fame. "The significance of these songwriters and their influence on our industry and culture is staggering."
&nbsp Murrah, himself an inductee in 2005, said the ballot seeks to recognize songwriters whose first significant works achieved commercial success and/or artistic recognition at least 20 years ago and who have "positively impacted and been closely associated with the Nashville Music Community and deemed to be outstanding and significant."
&nbsp The 10 nominees in the Songwriter category are: Pat Alger ("The Thunder Rolls" by Garth Brooks), Larry Henley ("The Wind Beneath My Wings" by Bette Midler), Mark James ("Suspicious Minds" by Elvis Presley), Mac McAnally ("Old Flame" by Alabama), Bob Morrison ("You Decorated My Life" by Kenny Rogers), Gary Nicholson ("One More Last Chance" by Vince Gill), Hugh Prestwood ("Ghost In This House" by Shenandoah), Thom Schuyler ("16th Avenue" by Lacy J. Dalton), John Scott Sherrill ("Wild And Blue" by John Anderson) and Jim Weatherly ("Midnight Train To Georgia" by Gladys Knight & The Pips).
&nbsp The five nominees in the Songwriter/Artist category are: Arthur Alexander ("You Better Move On"), Jimmy Buffett ("Margaritaville"), J.J. Cale ("Cocaine"), John Hiatt ("Have A Little Faith In Me") and Tony Joe White ("Rainy Night In Georgia").







Music City Walk of Fame
&nbsp NASHVILLE, Aug. 10, 2007 - Under a sweltering sky, amid the sound of construction near Hall of Fame Park, plans for the Music City Walk of Fame were announced today at a 10 a.m. press conference.
&nbsp "This is exactly the right next big thing to happen in the City of Nashville,ä said Mayor Bill Purcell from a platform framed by two Gibson guitars. "It ties together all the things that we care so much about."
&nbsp A number of big names from the local music community braved the heat to witness the event: Earl Scruggs, Steve Cropper, Sam Bush, Pam Tillis and newcomer Megan Mullins.
&nbsp The Walk of Fame will be a sidewalk gallery of embedded brushed steel and terrazzo stars each bearing the name of a musical contributor. The Walk of Fame will stretch from Hall of Fame Park, starting at the new Schermerhorn Symphony Center, to Music Row on the newly named Music Mile, which is Demonbreun Street. The first induction announcement is scheduled for November 2006, coinciding with CMA Music Week.
&nbsp NOMINATIONS REQUIRE SEVERAL STEPS. How does a name become a star on the Music City Walk of Fame? In addition to a lifetime contributing to the musical landscape of Nashville, there are a few other requirements.
&nbsp The nomination process is undertaken by an anonymous committee of members of the entertainment and music community. Nomination does not guarantee induction, though names not picked will roll over for a second review. If an individual is not accepted then, the name must be resubmitted. Nominations may be submitted by anyone, provided that the star and his management agrees with the nomination. Nominations of deceased individuals must wait two years. And those selected must pay $7,500 (the cost of a star) and a $50 processing fee. Nomination forms are online at www.visitmusiccity.com/walkoffame.
-Peter Gilstrap - TENNESSEAN.COM







Buster Doss R.I.P.
&nbsp (August 6, 2006) - From Buster's wife: "Wy beloved husband of 40 years, Marvin "Buster" Doss has passed away. Buster was an honest, loving, kind and giving husband, father and friend who dedicated most of his life to the independent artists whom he loved and believed in. Over the years Buster has mentored the Stardust team and Stardust, Thunderhawk and Wizard will continue business as usual as that is what he wanted.Thank you all in advance for your continued support for Stardust as well as your thoughts and prayers during this time."
Barbara Doss, Bo and Kim







Freddy Fender's Condition
&nbsp August 03, 2006 - Musician Freddy Fender has incurable cancer, discovered after tumors were found on his lungs, and his wife said they are "hoping for a miracle."
&nbsp "I feel very comfortable in my life," Fender told the Corpus Christi Caller-Times. "I'm one year away from 70 and I've had a good run. I really believe I'm OK. In my mind and in my heart, I feel OK. I cannot complain that I haven't lived long enough, but I'd like to live longer."
&nbsp Fender started his career in the late 1950s and hit the charts with "Before the Next Teardrop Falls," "Wasted Days and Wasted Nights" and "You'll Lose a Good Thing." He has won three Grammy Awards, the most recent in 2002.
&nbsp He was to have surgery in early January to remove the upper left lobe of his lung because of a fungal infection, but surgeons found two large tumors and left the lobe intact. Fender underwent chemotherapy in late January but stopped because of its side effects. A scan later found nine more tumors.
&nbsp He was resting at his home in Corpus Christi, said Vangie Huerta, his wife and manager, adding that she did not ask doctors to estimate how long he might live.
&nbsp Fender, who has canceled all performances, has decided to resume chemotherapy at a lower dosage. "We can prolong his life with medication or chemo, but it's not a cure," his wife said.
&nbsp Fender received a kidney from his daughter in 2002 and a liver transplant in 2004. He has had problems with diabetes and hepatitis C.







New Hall of Fame exhibit honors country legend's
50-plus year career; some say recognition's a bit tardy
Ray Price Gets His Due
&nbsp By PETER GILSTRAP - Ray Price sits in his dressing room at the Grand Ole Opry House, clad in a natty blue suit, awaiting his turn onstage. He's reminiscing, recalling long-gone names in country music that to most of the world are legends, but to him were friends. He trains his milky baby blues up toward the monitor that hangs near the ceiling broadcasting the action live from the stage. At the moment, the screen contains the gyrating image of a young man with a silky bandanna wrapped around his head and a hoop dangling from his ear, a man far more alt than country. Price stops in mid-sentence.
&nbsp "Now what in the world is that?" he mutters. "... He looks like an A-rab with that headband. Glad Hank can't see this!" The Hank in question is the late Mr. Williams, Price's good friend, ex-roommate, touring partner and mentor. Price chuckles, shakes his head. "Nah, everybody's trying, you know. I can understand that."
&nbsp Looking down the barrel at age 81, Ray Noble Price of Perryville, Texas, has come to understand a lot of things, many of them about the art form that he's spent most of his adult life helping to define: country music. God knows, he's done a lot of trying himself, sometimes leaving contemporaries pondering what in the world HE was doing.
&nbsp From his early, Williams-influenced recordings such as "Weary Blues (From Waitin')" and "Talk To Your Heart" to 1956's ground-breaking, shuffle-based hit "Crazy Arms," through his seminal 1967 rendition of "Danny Boy" that introduced the then-shocking element of strings into country ÷ "the ones that was raising the most hell about me using the strings are all using 'em now. That's retribution enough right there!" ÷ Price has been not only the owner/operator of one of the smoothest voices in the business, but also a true stylistic innovator.
&nbsp This month, the man's history will go on display at the Country Music Hall of Fame (he was inducted in 1996) in For the Good Times: The Ray Price Story. The exhibit, which opens Friday and runs through June 2007, features 1,000 square feet of all things Price: awards, photographs, stage clothes, contracts, rare video footage and personal mementos, artifacts that provide a unique glimpse into the artist's work.
&nbsp "It's kind of a mixed feeling," he says of the honor. "I felt like I never was given the credit that I thought I might have coming to me when I was up here (living in Nashville). Now all of a sudden the Hall of Fame is doing all of that, but the boat may have sailed too long ago. Of course, I'm very happy they're doing it. Who wouldn't be? You'd have to be an idiot not to be."
&nbsp Price isn't the only one who thinks his achievements may have been somewhat overlooked. "We don't think people really appreciate his contributions as much as they should," says Country Music Hall of Fame and Museum director Kyle Young. "When we decided to do this, I called him and asked him what he thought. He said he'd love it, so it's done with his cooperation. We spent a lot of time talking to Ray about his career, and that informs our staff as to how best to tell his career."
&nbsp There's a little something in For the Good Times: The Ray Price Story from each decade of the singer's life, about 40 items in all, the bulk of it from Price's personal collection. For example: the 1970 Grammy Award the singer won with Kris Kristofferson's "For the Good Times," a trophy accepted by Tammy Wynette. After spending a number of years in the rollicking George Jones/Wynette household, the statuette was delivered to Price, broken into three pieces. There is a copy of Price's first record, a well-played 78 of "Jealous Lies" on the Nashville-based Bullet label. There is the singer's gold-plated microphone dating from his 1970s Vegas era, surely a de rigueur item in a time when folks such as Elvis and Tom Jones were emoting into similar bullion-coated devices. There are rare posters and handbills from live appearances where Price was supported by long-lost acts of yore such as the Cantrells, Gary Van and Lonzo and Oscar.
&nbsp And there are, of course, the mandatory stage suits. Stunning works of art from the magical hands of Nudie depicting dancing, rhinestone-encrusted Native-Americans, and a more sedate denim number crafted by the great Manuel, complimented by a tasteful western lid from Austin Hatters bearing an inner tag revealing precisely upon whose head this hat will fit: "Made for Ray Price."
&nbsp The fledgling singer first hung his chapeaux in the city of Nashville in 1951, after leaving North Texas Agricultural College in Arlington, Texas, effectively putting an end to his veterinary ambitions (always a dog man, big softie Price once toured with a blind poodle).
&nbsp "Coming to Nashville was something I wanted to do," Price says. "I quit college when I discovered I wanted to be a singer, and when I got there I had my head down, and I was running as hard as I could. You know, there's a whole lot of anxieties when you're doing something like that, being away from home and all. But I was in the Marine Corps in World War II, so it didn't bother me to be away from home."
&nbsp During leatherneck Price's stint with Uncle Sam, he fell 20 feet on an obstacle course and landed on his back, incurring an injury that's kept on giving.
&nbsp "Never did really get over it," Price says. "But I learned how to take care of myself in the Marines; they taught me a great deal." Some of that crucial teaching Price was able to apply to his music career. "Well, in the Marines you either adapt or die. It's like the country music business, you either adapt or starve."
&nbsp A friendship with Hank Williams blossomed in Music City, one that was to be quite influential for the newcomer.
&nbsp "Hank was just a quiet cat that had a lot of troubles and a lot of problems," Price recalls. "Really a nice person. Course, when he was drinking ÷ which was the only big fault I ever found with him, if you want to call that a fault ÷ he was different. But then everybody's different when they're drinking. Their brain takes a holiday."
&nbsp When Price joined the "Grand Ole Opry" in 1952, it was Williams who finessed things. "It was a great showcase, and I think I was the only cat who was invited to join the 'Grand Ole Opry' who didn't have a hit record," offers Price. "That was because of Hank. He was the big dog at the 'Opry,' and he asked them to put me on. I owe Hank a whole lot. I miss him. We were really great friends, and to this day I always close the show with one of Hank's songs."
&nbsp Back at the Opry House, Ray Price still rests like an elegant, blue shark-skinned Buddha on the couch in his dressing room, stage time drawing ever closer. Fifty-four "Opry" years in, "it's like all my family's dead," he says quietly. "They're all gone. It's a strange feeling knowing that my next birthday I'll be 81. I'm the last of the Mohicans."
&nbsp What does he think about the current state of country music? "It may be current, but it's not country. They should have their own place in music, but stop calling it country." Ask him what they should call it that's printable, and he laughs.
&nbsp "I don't know about that! But it's not the kids' fault, it's the business. Nothing wrong with young kids, you've gotta have youth comin' along to keep things going. But it's not country, it's rock 'n' roll. That's the whole backbone of the problem; the kids nowadays believe that's country music. My whole point is just to keep it alive."
&nbsp Moments later, Price stands in the shadows of the wings of the Opry House, waiting to take the stage, watching some band of kids who haven't shaved or tucked in their shirts perform some version of the sad backbone of the problem. With any luck and proper management, their music will soon sell as ring tones. Using no extraneous movement, Ray Noble Price removes a handkerchief from his pocket, blows his nose, carefully folds it and returns it to his pocket.
&nbsp The band leaves the stage. He is introduced, the sound from the ladies and gentlemen out there in "Opry" land rises like a warm and wide embrace as Price walks out into the lights, moving, once again, toward the microphone.





Corey Frizzell Draws on Family's
Heritage for First Art Display
&nbsp DICKSON, TN - When you hear the name Frizzell, you don't think of art, you think of country music with artists such as Lefty and David Frizzell. The Frizzell family's music roots are part of Corey Frizzell's heritage, but he took a different path - one that includes a boxing career and art.
&nbsp Although Frizzell's passion for boxing kept him in and out of the ring for eight years, his love for drawing has always been there. The Dickson resident has his first solo exhibit featuring pencil portraits of country music stars in the North Wing Gallery of The Renaissance Center in Dickson June 2-July 15. An opening reception with the artist was 6-7:30 p.m. Friday, June 2. See the photos above.
&nbsp "The show has a music theme," Frizzell said. "I am creating portraits of about 15-20 country music artists. These portraits are for these artists but first they will be on display" at The Renaissance Center.
&nbsp "I am from a legendary country music family myself, so naturally they will be part of the show. Lefty and David Frizzell are my uncles and Allen Frizzell is my dad. This show is my tribute to my musical heritage and will be called Roots." Frizzell spent his early years drawing murals of comic book heroes for his friends. Over time, drawing became a hobby that took a back seat to his boxing career.
&nbsp Fighting his first match at age 20, Frizzell went on to win a Golden Gloves title in the novice 132-pound division at the 1999 Iowa championships. After moving to Tennessee, Frizzell began training with Dr. Morgan Hines of Columbia and earned a gold medal at the 2001 Georgia Games. He set his sights on the 2004 Olympics but his career was sidelined by a 2002 automobile accident. After his recovery, Frizzell attempted to turn professional but a scheduling problem canceled his pro debut and he decided to hang up his gloves.
&nbsp From his teen years of drawing from comic books, it would be years before Frizzell would draw his first portrait, inspired by a portrait drawn by his Aunt Betty. He soon fell in love with creating pencil portraits and since 1998 they have become a new focus for his life.
&nbsp Aside from commissioned pieces, Frizzell also has produced a series of portraits of famous country music stars like his uncle Lefty Frizzell (If You've Got the Money Honey, I've Got the Time), Dottie West (Country Sunshine), Allen Frizzell (guitarist and producer), George Jones (He Stopped Loving Her Today), Craig Morgan (Redneck Yacht Club), Mark Chesnutt (Brother Jukebox), Keith Whitley (I'm No Stranger to the Rain), Brad Paisley (Celebrity), Alan Jackson (It's Five O'clock Somewhere) and others.
&nbsp Roots, the series of portraits by Frizzell, will be on display in the North Wing Gallery June 2-July 15. The exhibit and opening reception are free and open to the public. For more information on Roots and other exhibits at The Renaissance Center, contact curator Curtis Southerland at (615)740-5519 or curtis.southerland@rcenter.org
&nbsp The Renaissance Center is a fine arts and technology education and performing arts center at 855 Highway 46 South in Dickson, just 35 miles west of Nashville on Interstate 40 at exit 172.






Jones, Haggard to Record
&nbsp June 2, 2006 - Country legends George Jones and Merle Haggard will hit the studio this summer to record their first album since 1982's "A Taste of Yesterday's Wine." Due in October via Bandit Records, "Kickin' Out the Footlights ... Again" will feature the Haggard-penned title cut.
&nbsp The track list will be comprised of the 74-year-old Jones recording five of his favorite Haggard songs and vice versa, with a handful of duets sprinkled in. "Jones and I can't help but be competitive and we'll make each other work even harder in the studio," says Haggard, who turned 69 in April.
&nbsp Among the tunes already tipped for inclusion are Jones' "She Thinks I Still Care" and "The Window Up Above" as well as Haggard's "Silver Wings" and "The Way I Am."
&nbsp Both artist remain touring mainstays; Jones has 40 dates on tap through the end of the year. Haggard will hit the road beginning July 27 in Mt. Pleasant, Mich.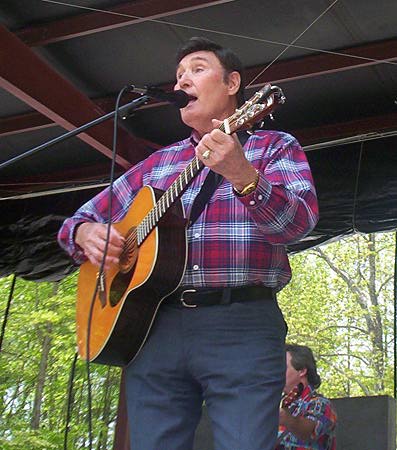 Billy Walker, Three Others
Killed in Traffic Accident
&nbsp (CMT.com Staff) 5/21/06 - Singer's Wife and Two Band Members Also Fatally Injured in Alabama. Grand Ole Opry star Billy Walker, his wife and two band members were killed early Sunday morning (May 21) in a one-vehicle accident south of Montgomery, Ala.
&nbsp Police said Walker, 77, was driving a 1996 Chevrolet van when he lost control of the vehicle on I-65 near Fort Deposit, Ala. Also killed in the accident were Walker's wife Bettie, 44-year-old bassist Charles Lilly Jr. and 40-year-old guitarist Daniel Patton. Another passenger -- 21-year-old Joshua Brooks -- was seriously injured in the accident.
&nbsp Billy Marvin Walker, 77, was born in Ralls, Texas, as one of eight children and the grandson of a Methodist minister. Inspired by the music of Gene Autry, he began his professional music career in 1947 and joined the Big D Jamboree in Dallas in 1949. After working with Hank Thompson in Waco, Texas, Thompson helped Walker secure his first recording contract in 1949 with Capitol Records.
&nbsp In 1952, Walker became a member of the Louisiana Hayride in Shreveport, La., where he and Slim Whitman were partially responsible for Elvis Presley's first appearance on the popular KWKH radio show. In 1955, Walker and Presley teamed up for a tour of West Texas. Walker later became a member of the Ozark Jubilee in Springfield, Mo., where he formed a strong friendship with Red Foley.
&nbsp After signing with Columbia Records, he scored his first hit in 1954 with "Thank You for Calling." Walker's early Columbia recordings were made at a Dallas studio owned by Jim Beck, a producer responsible for engineering hits by Ray Price, Lefty Frizzell and others.
&nbsp After a a brief but unsuccessful effort at entering the rock 'n' roll market, Walker concentrated on playing the Texas bar circuit before moving to Nashville in 1959 and joining the Grand Ole Opry in 1960. He was one of the first artists to record one of Willie Nelson's songs. Although the recording of "Funny How Time Slips Away" peaked at No. 23 on /Billboard/'s country singles chart, it helped establish Walker's national reputation. In 1962, Walker topped the chart with "Charlie's Shoes," the only No. 1 single of his career.
&nbsp Walker's smooth vocals were well-suited to Western-inspired hits including "Matamoros" and "Cross the Brazos at Waco." After leaving Columbia in 1965, Walker signed to producer Fred Foster's Monument Records and moved to MGM Records in 1970 and to RCA Records in 1974. He later recorded for several independent labels, including his own Tall Texan imprint.
&nbsp In addition to his accomplishments as an entertainer and recording artist, Walker had a minor role in one of the most famous and tragic stories in the history of country music. After performing at a charity concert in Kansas City in 1963, Walker received an urgent phone call to return home to Nashville. Hearing of the dilemma, singer Hawkshaw Hawkins handed Walker his plane ticket and flew back to Tennessee on a private plane with several other country artists. The private plane crashed, claiming the lives of Hawkins, Patsy Cline, Cowboy Copas and pilot Randy Hughes.
&nbsp In recent years, Walker continued to tour and remained a mainstay on the Grand Ole Opry. He was scheduled to perform Tuesday (May 23) on the Opry with Terri Clark, Cherry Holmes, Restless Heart, Porter Wagoner and others.




An Interview with Corey Frizzell

One Of The Most Recognizable Instruments In Country Music History
Lefty's Guitar Goes to Brooklyn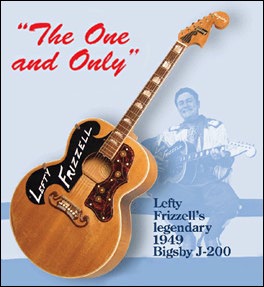 Home to a thriving alternative country music scene, Brooklyn will be home, at least temporarily, to the signature guitar used by Lefty Frizzell, the greatest Honky-Tonk singer of them all. Retrofret, a vintage and rare instrument dealer located in Carroll Gardens, is proud that it has been entrusted to handle the restoration and sale of the 1949 Gibson SJ-200 customized for Lefty by the equally legendary Paul Bigsby.
Lefty Frizzell is one of the most influential artists in country music's roots. Echoes of his unique plaintive vocal style are still heard in many country singers today, more than 30 years after his death in 1975 at age 47. Along with Hank Williams, Frizzell defined the post WW II Honky-Tonk country sound, and had a major impact on Merle Haggard, Willie Nelson, Dwight Yoakam, and many other classic and contemporary 'hard country' performers. Lefty's song writing and recordings set the standards of the genre.
Lefty bought this top-of-the-line Gibson flat-top guitar with money earned from his first hit records in 1951. He took the instrument to Paul A. Bigsby, the most innovative guitar designer of his day, and had him retro-fit it with a custom neck and flamboyant pickguard bearing the Lefty Frizzell name. Bigsby is considered the father of the solid body electric guitar and pedal steel guitar. He worked alone in a small shop in Downey, California, crafting each piece by hand. These rare instruments built or modified by Bigsby are among the highest valued and collectible of any vintage guitar today.
Gibson SJ-200's built in the 1940's and 1950's are regarded as the ultimate "cowboy guitars" ­ super jumbo bodies with an ornate "mustache" bridge, flamed maple back and sides, and a larger than life sound. They have long been the top choice by many of the world's biggest music stars including Elvis Presley, Emmylou Harris, The Everly Brothers, Bob Dylan, and Pete Townsend. With its Bigsby neck and signature pickguard, this particular guitar is one of the most recognizable instruments in pop music history. For many years it had been on loan to the Country Music Hall of Fame. In January, 2005 it was returned to the Frizzell family.
Lefty used this guitar throughout his career, playing it on many of his hit recordings including "Always Late (With Your Kisses)" and "Long Black Veil". He was photographed with it countless times, and the guitar was prominent on numerous album covers and in virtually any book or article detailing his career. Structurally, it has remained perfectly intact and playable. While it may not sing with Lefty's distinctive voice, it is rich with the imprint of his character ­ down to the belt buckle wear and pick scratches. This instrument is a unique piece of Americana ­ to borrow the title of Lefty's classic 1950's album, it is "The One and Only".
Lefty Frizzell's personal guitar is currently offered for sale priced at $350,000. For further information please contact: Steve Uhrik at Retrofret ­ New York String Service, 233 Butler Street Brooklyn, NY 11217 - www.retrofret.com Phone: 718 237 6092 - steve@retrofret.com







Bonnie Owens R.I.P. 76
4/24/06 - Just one month after the death of country legend Buck Owens, there comes word that Bonnie Owens, 76, has passed away. The death of Bonnie Owens was reported Monday afternoon by Buck Owen's Bakersfield Radio Station KUZZ. She was the wife to both of Bakersfield country legends Buck Owens and Merle Haggard.
&nbsp Bonnie was born in Oklahoma City and met Buck in a roller rink in Mesa, Ariz. and they were married in 1948. She was the mother of Buck's two sons, Mike and Buddy Owens. However, the marriage to Buck did not last and the two divorced.
&nbsp Like Buck, she was a country singer and after the divorce from Buck, she became closer to Merle Haggard. The two married in 1965 but that marriage dissolved in 1978.
&nbsp Family spokesman Jim Shaw said she passed away from complications of Alzheimer's.







Retirement for Opry Legends?
&nbsp ... which would mean no more George Jones, Loretta Lynn, Porter Wagoner, Del McCoury, Billy Walker, Charlie Louvin, Jimmy Dickens, Jean Shepard, Jeannie Seely, Jan Howard ... and list just goes on. We love the Grand Ole Opry legends no matter what their age is ... No forced retirement for Opry legends at 65! Please help us keep the tradition alive and support these legends by signing the petition at www.petitionspot.com/petitions/oprylegends.







Gordon Terry Has Passed Away
&nbsp April 9, 2006 - Hugh X. Lewis talked to Gordon Terry's grandson this afternoon and confirmed that Gordon has died, after an incredulously long struggle between a soaring spirit and a dysfunctional body. The spirit won!! One of the great connectors in a music endeavor that has been obsessed with genres and subgenres, Gordon's main concern has been all along to play good music. And he did just that, over a long period of time with an interesting variety of performers. - Bill Littleton Reports

Biography by Johnny Loftus
&nbsp Gordon Terry was one of the finest fiddlers in bluegrass. The Decatur, AL, native first gained national exposure when he joined the Grand Ole Opry at age 19. He remained there for eight years and during that time recorded a few solo singles for different labels as well as played with Bill Monroe's Blue Grass Boys.
&nbsp In 1957, he had his most popular single with "Wild Honey." He made his film debut in the Western Hidden Guns and moved to L.A. in 1958 to continued his solo career. Terry also turned up on different television shows, including the Sky King series. He returned to Tennessee in the late '60s to do side and session work and in 1977 released Disco Country. In 1981, Terry issued Rockin' Fiddle. That same year, he and Bob Wills were inducted into the Fiddlers Hall of Fame.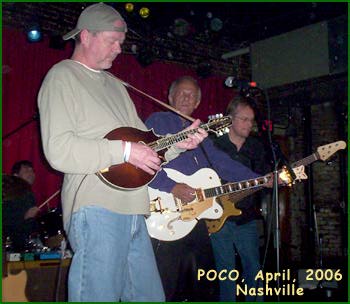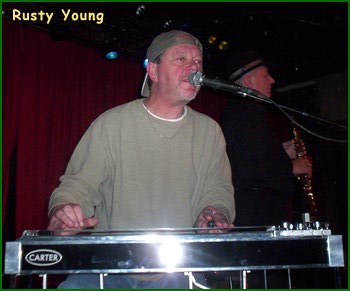 POCO Plays Nashville
&nbsp Saturday, April 8, 2006 - The legendary country/rock group POCO appeared at the Mercy Lounge in Nashville. These boys have been at it steady for 38 years and still offer great songs with great vocals and harmonies. "Crazy Love," "In the Heart of Night," "Call it Love" should evoke happy easy-going-melody memories that we enjoyed in the '70s. http://www.poconut.com/







Cook & Glenn, Featuring
The All-Star Goodtime Band
&nbsp There is wonderful news for music lovers all across America! A great new duo with a great band has been formed, and they're ready to spread their talents and showmanship from coast to coast.
&nbsp This isn't an ordinary team of musicians who think they might be able to put together their sounds and hope people listening will have a good time - no, it's much, much bigger than that. This is a group of all stars, headed by country music's legendary guitarist and Country Music Hall of Famer, Jeff Cook, of Alabama band and talented newcomer from North Carolina, Mitch Glenn. And what would you name such a group? The answer is simple - Get ready to meet Cook & Glenn, featuring the All-Star Goodtime Band!
&nbsp As Alabama's Farewell tour has ended, Jeff Cook is looking to the future with Mitch Glenn & the AGB, which will feature a variety of Country, Soul and Rock 'n' Roll music guaranteed to get your toes tapping and hands clapping. Entertainment isn't just about making great music, which Cook & Glenn, and AGB will certainly do. It's also about showmanship - that special talent for making audiences have a great time - and the All-Star Goodtime Band will do just that for your audience. Let's look at the 'starting lineup' of Cook & Glenn , featuring the All-Star Goodtime Band.
&nbsp Without a doubt, the Most Valuable Players of the AGB are Jeff Cook & Mitch Glenn. As lead guitarist and a founding member of Alabama, Cook's list of awards rivals that of any entertainer in music history. Jeff has collected two Grammys and over 150 industry awards - including the highest music has to offer. He was in on eight 'Entertainer of the Year' awards from the County Music Association and the Academy of Country Music, and Alabama was named 'Artists of the Decade' for the 1980s by the Academy of County Music, Guitarist of theYear and now one of the newest members of the Country Music Hall Of Fame.
&nbsp And as if 'Artists of the Decade' isn't impressive enough, the (RIAA) Recording Industry Association of America named Jeff Cook and Alabama 'County Band of the Century' That's no surprise, since Alabama has racked up 42 No. 1 singles in their incredible, record-setting career. That's more No. 1 singles than any other group or solo performer in any field of music... even Elvis and the Beatles combined.
&nbsp Cook has earned individual honors galore, as well. He was named 'Guitarist of the Year' by the Gibson Guitar Company, and was the only 'country' artist featured in Dick Clark's American Bandstand 50th Anniversary Show's All-Star Band. Perhaps you've heard of some of the other artists who made that team - Mick Fleetwood, Sheila E, Billy Preston, Chicago Horn Section, Johnny Rivers, Leif Garrett, the Pointer Sisters and Little Richard, to name a few.
&nbsp Jeff Cook is a world-class guitarist, but his abilities don't stop there. Despite not reading music, Jeff's musical talents include playing the bass, fiddle, banjo, piano and other keyboards, as well as being an accomplished solo vocalist.
&nbsp And he's not just a musician, not by any stretch. Jeff's devotion to bass fishing and his efforts to benefit children's charities through fishing tournaments in his home state have earned him the title of 'Alabama State Fishing Ambassador' from t he last five Alabama governors. He is part owner of a company which has developed biodegradable plastic worm type baits, designs and builds custom guitars, enjoys skeet shooting and is a gourmet cook.
&nbsp Introducing Mitch Glenn, a native of Marion, North Carolina, is a powerful entertaining force on the stage. Growing up in a musical family, Mitch Glenn learned and appreciated music from a very early age. Mitch's dad was a drummer in a high school Rock-n-Roll band and taught him how to play the drums when he was just four years old. Mitch acquired his singing skills from his mother, who often sang in church.
&nbsp Through elementary school and up until high school, Mitch played in garage bands as both a drummer and vocalist. When he started high school, he stopped playing and concentrated on athletics so that he might further his higher education through athletic scholarships.
&nbsp Concentrating on athletics paid off-Mitch was offered a baseball scholarship in 1993 to Montreat (NC) College, where he graduated in 1996 with a Bachelor of Science degree in Business and a concentration in Marketing. He was part of the first conference championship in Montreat history.
&nbsp While he was in college, Mitch's friends would hear him sing in the car or around campus and began urging him to go onstage in Karaoke bars. Singing up there-that first time, in front of all those people-rekindled Mitch's love for music.
&nbsp After college, Mitch bought his first guitar, taught himself to play from an ALABAMA CD and hasn't looked back since. He cut his first "demo" album of three songs in 2003 and all three were played on 120 radio stations from coast to coast through the John Boy and Billy show and other stations. The single "I Salute You" was dedicated to America's service men and women, winning wide acclaim.
&nbsp He has represented UniLever Foods at numerous NASCAR race events, played for beauty pageants and in 2004, he opened for Grammy award winner Tim McGraw at the Verizon Amphitheater in Concord, N.C. Mitch has also shared the stage with Trick Pony at Fan Fare in Nashville and with Mark Wills at a NASCAR race festival in Martinsville, VA. A clip of one of his shows has been aired on Country Music Television as part of the Country Music Festival.
&nbsp Mitch is fired up about the forming of Cook & Glenn. Combining new adrenalin and vast experience, the Cook & Glenn duo is on the road to making some fantastic music. But a great team has to have more than an MVP's, and the All-Star Goodtime Band's supportive cast is just as impressive.
&nbsp J.D. Cooper, Larry Hanson, Jim Nelson, Randall Key, Randy Brown, Link Detten, Ronnie Farmer & Ken Harper are great talents in their own rights, and together they make a spectacular team of artists, performers and entertainers.
&nbsp J. D. 'Big Stick' Cooper is veteran musician with a professional approach to drums. He plays like he means it, and he does. His talents are well known in the studio as well as on the road. His vocals, both lead and harmonies, are exceptional, also. When the AGB does their own sound, J.D. serves as the 'soundman' for the group. He really enjoys his music and all these things make him a perfect 'heartbeat' for the AGB.
&nbsp Larry Hanson, gifted on the guitar, saxophone, keyboards and trumpet, already has an incredible list of artists with whom he has appeared on stage. In addition to over 18 years performing with Alabama, the other performers he has worked with reads like a 'who's who' of the music industry. He toured with The Righteous Brothers for six years, with Bill Medley for another five years, and has performed with such artists as Kenny Chesney, Jennifer Hanson, Mark Nesler, Gretchen Wilson, Mike Walker and Little Anthony.
&nbsp Saxophonist Jim Nelson, a.k.a. 'The Alabama Wild Man,' has recorded on numerous Gold and Platinum albums and CD's by the group Alabama, as well as other major artists. That list includes Percy Sledge, The Drifters, The Platters, The Coasters, Boots Randolph and too many more to mention. Jim plays a custom red, white and blue L.A. Sax Artist Signature Series tenor sax he calls 'Lady Liberty,' as he's always been a proud American. Although trained in the classics, Jim's favorites are classic rock, pop, rock, country, soul, blues, bluegrass and gospel. He plays notes above the range of an ordinary saxophone, giving the AGB a sound that can't be beat!
&nbsp Randall Key is one of the music industry's rarest individuals - a combination of musician, singer and entertainer. He's comfortable playing a smooth ride on the trumpet, driving a solid groove on a set of drums, playing the fiddle or crooning a ballad. His proficiency in over 14 instruments and knowledge of musical styles disregards limitations set by music purists. Key is a musician's musician, and possesses an intense passion for music. He is currently the conductor for the Hartselle High School band, and has directed bands at Cullman High School and taught jazz improvisation at Troy University and Wallace State Community College. He has performed with Alabama, Percy Sledge, Allman Brothers guitarist Dickie Betts, actor Danny Glover and Rockabilly sensation Big Sandy and the Fly Rite Boys.
&nbsp R.K. "Randy" Brown heard the call of the road at the tender age of 16, and began his fulltime career as a professional entertainer in the summer of 1979 as a bass guitarist. In 1990, he was offered the position of bass player with R&B legend Curtis Mayfield, and was on stage with Mayfield that fateful day when heavy winds blew down the stage lighting and severely injured Mayfield, who eventually died of the injuries. He has performed on stage with such superstars as Clint Black, Charlie Pride, T. Graham Brown, Billy Dean, Hank Williams Jr., and the list goes on. He's opened for many other stars, including George Jones, Tim McGraw, Kenny Chessney, Clay Walker and Restless Heart.
&nbsp Link Detten has been a professional entertainer for over 20 years as a lead guitarist, front man and vocalist. From a solo act to a twenty-piece band, he's toured from the Key West to Canada, with both musical and comedic experience. The Nashville native has played lead guitar for Dobey Gray on The Grand Ole Opry, wrote and worked with Tommy
&nbsp Ken Harper, percussionist, is definitely an asset to the overall sound of the group. Ken's job is to support and augment the songs rhythmically as well as add "color" to the songs through percussive effects. Ken began his musical career on keyboards, gradually moving to Drum Set then into Percussion. Ken had the honor of playing drums as backup for Percy Sledge to open June Jam 6, along with Jim Nelson, AGB's saxophonist. Ken makes his home on one of Alabama's beautiful lakes.
&nbsp What a great line-up, what a great team of players in the All-Star Goodtime Band! With Cook & Glenn leading the way , Jeff, with his world-class guitar playing Mitch with his incredible talent and a team of extraordinary musicians and entertainers.
For more information: www.JeffCookEnterprises.com.







Buck Owens Dead at Age 76
&nbsp Buck Owens, the flashy "rhinestone cowboy" who shaped the sound of country music with hits like "Act Naturally," and helped introduce the genre to mainstream America on the long-running TV show "Hee Haw," has died. He was 76. Owens died early Saturday, March 25, 2006 at his home, said family spokesman Jim Shaw. The cause of death was not immediately known. He underwent throat cancer surgery in 1993 and was hospitalized with pneumonia in January 1997.
&nbsp His career was one of the most phenomenal in country music, with a string of more than 20 No. 1 records, most released from the mid-1960s to the mid-1970s. They were recorded with a honky-tonk twang that came to be known throughout California as the "Bakersfield Sound," named for the town 100 miles north of Los Angeles that Owens called home. Outside the state, his music was known as country's "California Sound."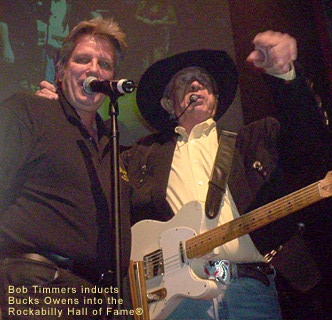 &nbsp Owens' aspirations, however, were less than that afforded by such lofty titles. "I'd like to be remembered as a guy that came along and did his music, did his best and showed up on time, clean and ready to do the job, wrote a few songs and had a hell of a time," he said in 1992.
&nbsp Owens played a red, white and blue guitar with fireball fervor. He and the members of the Buckaroos wore flashy rhinestone suits in an era when flash was as important to country music as fiddles.
&nbsp After his string of hits, Owens stayed away from the recording scene for a decade, returning in 1988 to record another No. 1 record, "Streets of Bakersfield," with Dwight Yoakam.
&nbsp He spent much of his time away concentrating on his business interests, which included a Bakersfield TV station and radio stations in Bakersfield and Phoenix.
&nbsp He had moved to Bakersfield in 1951, hoping to find work in the thriving juke joints of what in the years before suburban sprawl was a truck-stop town on Highway 99, between Los Angeles and the San Francisco Bay area.
&nbsp Owens started recording in the mid-1950s, but gained little success until 1963 with "Act Naturally," his first No. 1 single.
&nbsp Alvis Edgar Owens Jr. was born in 1929 outside Sherman, Texas, the son of a sharecropper. With opportunities scarce during the Depression, the family moved to Arizona when he was 8. He dropped out of school at age 13 to haul produce and harvest crops, and by 16 he was playing music in taverns.
&nbsp Owens' first wife, Bonnie Owens, sometimes performed with him and went on to become a leading backup singer after their divorce in 1955. She had occasional solo hits in the '60s, as well as successful duets with her second husband, Merle Haggard.
&nbsp One of her two sons with Owens also became a singer, using the name Buddy Alan. He had a Top 10 hit in 1968, "Let the World Keep on a-Turnin'," and recorded a number of duets with his father. -courtesy Greg Rislins, AP