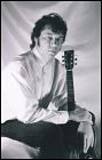 NEWS...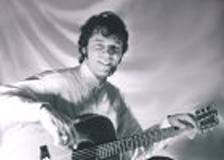 Nashville, TN ... April, 2008
NEWS UPDATE
Nashville, TN .... Reported my Roger Daley

It looks as though Branson, Mo. is in the works for Ronnie Lee Twist who is negotiating with investors to stage the new show written by Ronnie Lee Twist called "Memphis to Nashville". The show centers around some of the rockabilly greats of the 50's when it was all taking hold. Some of the artists include: Johny Cash, Jerry Lee Lewis, Wanda Jackson, Gene Vincent, Elvis, and Carl Perkins. The show take you from old rock and leaves you with a bit of country music that was influenced by the early sounds. Ronnie has been working on this in conjunction with a new studio project called Memphis to Nashville. The Title song has not yet been written, but is being worked on.

We are proud the announce that the Rockabilly Hall of Fame, in Burns, TN. has endorsed the show, and will be a part of the promotion and merchandising. RHOF merchandise will be available at the show, with information about the hall of fame and how to become a supporting member. Ronnie Lee has had ties to the Hall for several years, and says he can't think of any better union than with Bob Timmers and the Rockabilly Hall of Fame. www.rockabillyhall.com.

More on the show to come soon. It has been quite a hectic couple of months and Ronnie and Nikki are trying to arrange for the possible move to Branson. Ronnie said, "I am also proud to say that my lead guitar player, Brad Orcutt will also be joining us for the move to Branson, and that his wife, Kelly will be part of the show as well ... We have a lot of irons in the fire, and will pass along info as soon as we get it in ..." That all the news for now .... Keep coming back and don't forget to click Ronnie's myspace link. It's more music and information.
Thanks

Ronnie's CDs Available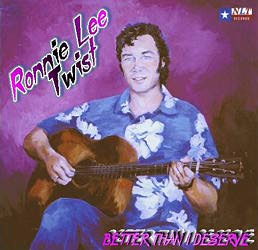 Order CDs HERE - Secure Shopping Cart
SHIPPING INCLUDED




Ronnie also wants to thank his friends at Brooks Lake Lodge in Wyoming. "They have been a lot of fun to hang out with. When I am in town, I like to go up there and just pick and grin with their guests. It's informal, intimate and a heck of a lot of fun. I have met some great folks there." www.brookslake.com. "If you want to vacation at a beautiful location, check them out.
Also, check out our friends at Togwotee Mountain Lodge. www.togwoteemountainlodge.com. Wyoming is a beautiful place to have a little break from the rest of the world!!!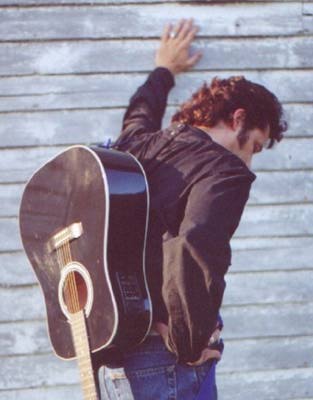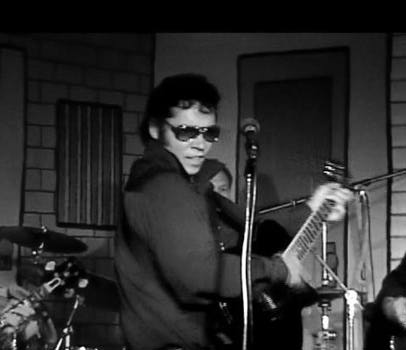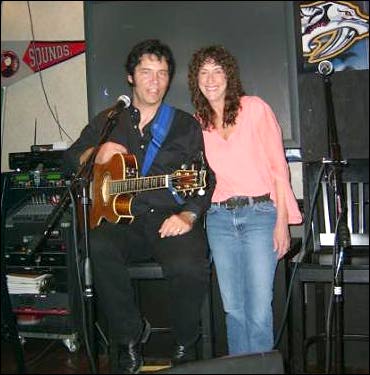 Ronnie and Singer/songwriter Debi Champion



Don't forget to check out the merchandise at the Ronnie Lee Twist merchandise link below.
That's it from the Fan Room. Don't forget to visit some of our favorite sites: www.rockabillyhall.com - www.nlt-records.com - www.indianrodeonews.com. They are such an important part of our site, and great friends!Keep coming back! Thanks and God Bless

You can still contact Ronnie at the e-mail link below, and don't forget to look at the new Ronnie Lee Twist merchandise link as well. "We're really happy to have cafepress.com as our merchandising outlet. Check them out".


RONNIE'S PROFILE & TOUR PAGE
CLICK HERE


CLICK HERE TO VIEW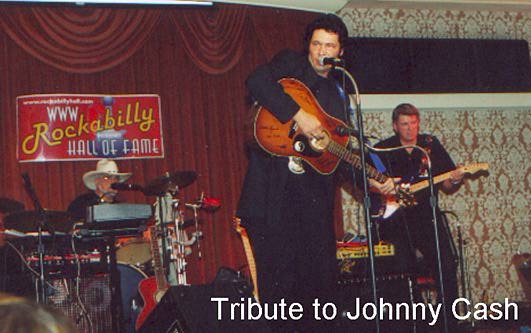 Click to See Ronnie's
Johnny Cash Tribute Photo Page

Ronnie Lee Twist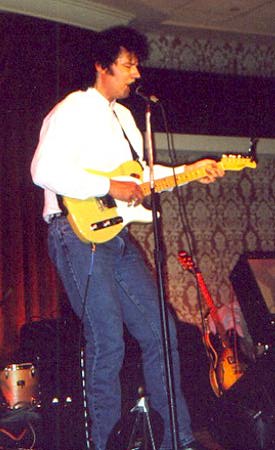 A lot of people nowadays say that all country artists sound the same. As a matter of fact, a lot of them do. When Ronnie Lee was a kid, you could turn on the radio and you knew who you were listening to. You could tell without a doubt that it was Johnny Cash or Elvis, Conway and Loretta, Merle Haggard or Johnny Paycheck.

While all the kids at Redwood High in Marin Country California were listening to Led Zepplin, Rod Stewart and Pink Floyd, Ronnie was blasting out of the parking lot in his '69 Fury with Jerry Lee Lewis at full volume. The kids called him "Country". That's what he is. A singer since the age of 5, he has never stopped, even for a second, loving the music. "The first song I ever performed was Detroit City by Bobby Bare. I would sing it to strangers on the street if I could get them to listen". He grew up in Marin County, performing all over the San Francisco Bay Area.

Born in Frankfurt, Germany, Ronnie has been in the U.S. since he was less than a year old. His mother, with whom he still shares the stage sometimes is international entertainer Lucina Tison. Ronnie has always been involved in the industry in one form or another. When he was not singing or playing with a plethora of other major country artists, he was out doing the thing he calls his "second passion": Radio. Ronnie spent many years as a morning show host throughout the west, in New Mexico; San Antonio, Texas; Wyoming, as well as Nashville, Tennessee. "I always wanted to stay in the industry, even when I was not directly involved with performing." Ronnie has also, like many other country artists found work in other fields. "I loved Guest Ranch Management. I was part of a great Dude Ranch in Wyoming. I met Nikki there one day when she came up looking for a brochure on the place. Next thing I knew, we were married."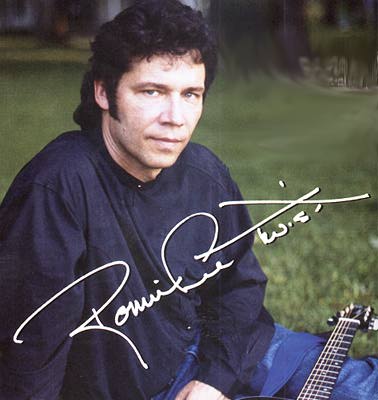 In October of 2004, Ronnie and Nikki moved back to Nashville to be closer to the music industry and also closer to Nikki's portrait agency, Potriat Brokers of America in Alabama. They are also business owners, selling Garden Statues and Nikki is opening the MILO art gallery and gift shop. Ronnie is still recording, with two albums planned in the near future. He says it's nice to not have to be on the road, and running my own business is great. He plans to do a lot more producing and writing, helping other artists put projects together. Any new artist can e mail me at the e mail link here on the page.

Still involved with NLT records, on the heels of the American Cowboy project, plans for the NLT release of the yet untitled album are full steam.

Sit back and click around this web site. There is a lot to see. Sign our guest book, and come back regularly to keep up on booking dates and news.


E-mail for Personal Contact






LINKS

JOHNNY CASH
The JOHNNY CASH TRIBUTE PAGE
The ROCKABILLY HALL OF FAME
TRADITIONAL COUNTRY HALL OF FAME
NLT RECORDS





ARTWORK: İNIKKI DANBY




WEB SITE DESIGNED BY THE ROCKABILLY HALL OF FAME