--HOME PAGE FOR JOE ROSS' Musical Adventures--
"The Roots of Bluegrass" (Joe's solo show)
"Zephyr Celtic Band"
"Cold Thunder Bluegrass Band"
"Kathleen & Joe"--Harp and Hammered Dulcimer"
"The Celtic Tradition (Naylor, Danielson & Ross)"--Rousing Celtic & Scandanavian Dance Music
"Folktales of Old Japan"--Storytelling for Kids
"Lombardo 'n The Guyz"--Oregon's Hot Country, Swing, Cajun and Old-Time Rock 'n Roll Band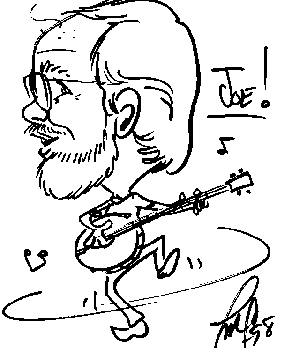 "You added the necessary ingredients of humor, fine song, and lively tunes." ...Michele Doty

SOME ALBUM REVIEWS......
THUNDERIN' BLUEGRASS -"Each of these songs is done so well it wouldn't at all be surprising to hear these become bluegrass standards once the rest of the community takes notice...This is one enjoyable album right from the first play,and one that is sure to grow on you the more you listen." ...Joe Fallata, Bluegrass Now magazine
THE HARPER'S REVERIE - "Naylor's Celtic harp and Ross' hammered dulcimer, mandolin and other instruments mesh beautifully with violin, flute, concertina, recorders and synthesizer on buoyant dance tunes and ballads that capture the spirit of O'Carolan's muse. This is one of the best Celtic music albums I've heard this year." ...Brett Campbell, The Eugene Weekly
THE CRAZY ZOO - "The musicianship throughout is stellar, and the fun had by the musicians shines through on every note." ...Kathryn LaMar, The Folknik
THE CRAZY ZOO - "Ross' friendly baritone voice gives all of the tunes an informal approachability that invites singing along." ...David Royko, Bluegrass Unlimited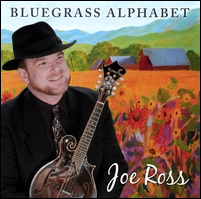 Joe's 2008 release
called "Bluegrass Alphabet"
is all-original music that covers the gamut
of bluegrass from A to Z.
"A CD that expresses many times over the love, knowledge and passion Joe Ross holds for
bluegrass music. He takes us on a tour of emotions and places, exhibiting a multitude of
influences that go into his songwriting." - Stephanie P. Ledgin, author, Homegrown Music:
Discovering Bluegrass. The album is available at http://cdbaby.com/cd/jross5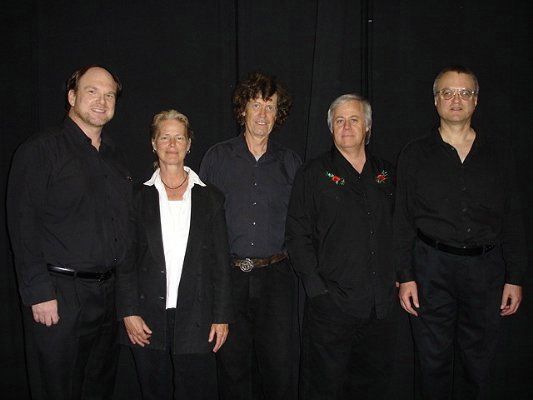 The Joe Ross Band is available for bookings as a trio, quartet or quintet. Playing an eclectic mix of classic jazz, swing, and bluegrass music, the band features Jerry Ashford (guitar, vox), Beth McNamara (bass, vox), and Joe Ross (mandolin, vox). Occasionally, depending on the engagement, the threesome is also joined by Al Brinkerhoff (resophonic guitar), Peter Schwimmer (banjo, fiddle), and/or Guy Stone (drums, percussion).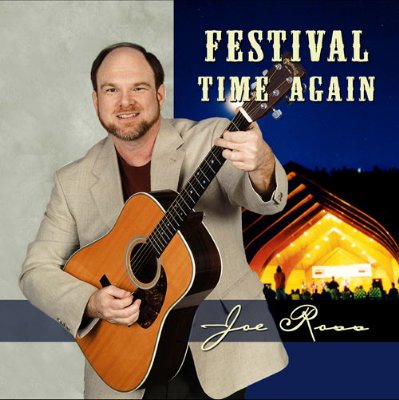 Festival Time Again (Joe's 2006 all-original release available at http://www.cdbaby.com/jross3 Featuring James King Band, Ronnie Stewart, Tim Crouch, Randy Kohrs, Scott Vestal, Al Brinkerhoff, Jason Heald, Radim Zenkl, Bryan Bowers, Mitsuki Dazai and others)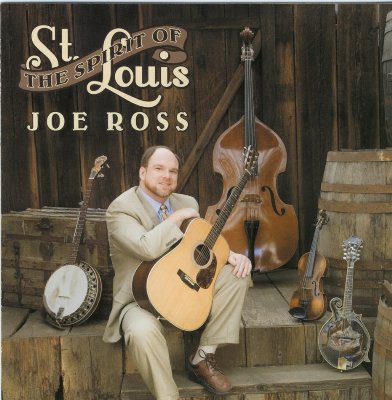 The Spirit of St. Louis (Joe's 2007 all-original release celebrates the 80th anniversary of Charles Lindbergh's historic flight across the Atlantic from new York to Paris in May, 1927. Available at http://www.cdbaby.com/jross4 Featuring James King Band, Cedar Hill, Ronnie Stewart, Tim Crouch, Randy Kohrs, Scott Vestal, Al Brinkerhoff, Jason Heald, Radim Zenkl, Bryan Bowers, Mitsuki Dazai and others)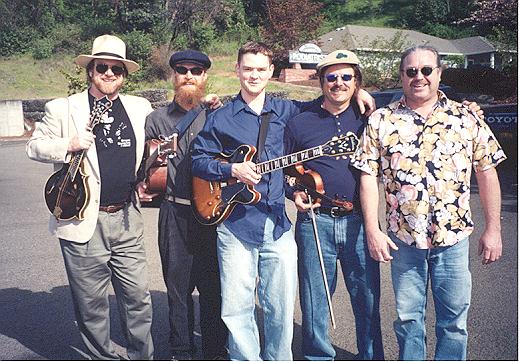 The Roots of Bluegrass show entertains and educates all ages by demonstrating up to ten instruments (banjo, guitar, mandolin, dulcimers, autoharp, concertina, whistles and musical toys)
"..indefatigable and wry-witted"...The Mainstream "Your music certainly brightened our day"...Pisgah Arboretum



**AVAILABLE FOR BOOKINGS**:
ROOTS OF BLUEGRASS...an interactive family show that guarantees a foot-stompin' good time with plenty of silliness, fun and prizes

ZEPHYR...rousing celtic dance tunes and spirited Irish sing-alongs

JOE and KATHLEEN...relaxing instrumental classical, celtic and seasonal music on harp and hammered dulcimer for your special event

THE CELTIC TRADITION (Naylor, Danielson and Ross)...Dance music and song from the British Isles and Scandanavia with harp, fiddle and strings

FOLKTALES OF OLD JAPAN...Stories for kids such as Momotaro the Peach Boy; How the Witch Was Eaten Up; The Dragon's Tears; Urashima Taro; The Goblin, Water Imp and Thunder God

LOMBARDO 'n THE GUYZ...This six-piece features 6 vocalists and plenty of new country covers, flavored with a little Pop, Cajun, Rock 'n Roll, bluegrass, and swing music. The band also does smaller engagements as a TRIO with Norman Lombardo, Chloe McKinley and Joe Ross.

THE HOTQUA BAND - Acoustic Gypsy Jazz, Latin, Swing and even some Bluegrass and Old-Time Fiddle.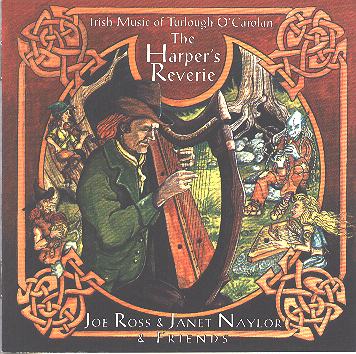 **ALBUMS AVAILABLE**:
--For the Windjammers (songs of the sea) tape-$8
--Highland Fling (Scottish songs) tape-$8

--THUNDERIN' BLUEGRASS (w/ Cold Thunder) tape-$10
(includes "Mother's Songs," the 8th Annual Portland Music Assn.'s Songwriters' Contest Winner)

--THE HARPER'S REVERIE: Irish Music of Turlough O'Carolan (Joe Ross, Janet Naylor and friends - 12 instruments!) tape-$10; CD-$15 Please add $3 for postage or order at http://www.cdbaby.com/harpersr
or at Amazon.com where it is a top customer favorite among their Celtic offerings

--THE CRAZY ZOO: an Animal Songfest is a frolicking, fun-filled festive family sing-along album with an hour's worth of zany music. Artists include Joe Ross, Peter Ostroushko, Bryan Bowers, Dean Magraw, Radim Zenkl, Linda Danielson, Bob Evoniuk, Janet Naylor, Banjer Dan Mazer. All lyrics included! "The Crazy Zoo" was a 2001 Just Plain Folks Award nominee for "Best Children's Song." http://www.cdbaby.com/jross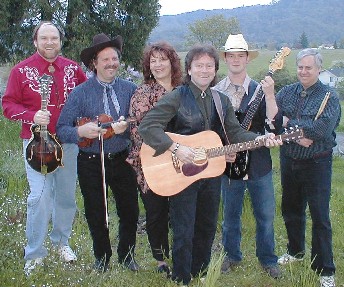 **BOOKINGS, INFO or ORDERS**:
Joe Ross, 1030 West Harvard, Roseburg, Oregon 97470 Tel. (541)673-9759
OR visit: http://www.cdbaby.com or http://www.amazon.com



**MEMBER, NORTHWEST ON TOUR**
A Juried Roster of Touring Performing Artists





FAVORITE LINKS:
Info and up-to-date schedule
Great listing of singer-songwriters
The new release for family sing-alongs. Nominated for a Parents' Choice Foundation Award! The Harper's Reverie is also available at CDBABY.com
Harper's Reverie and Crazy Zoo: an Animal Songfest are reviewed and sold here.
Members of the YoHiDevils egroup discussion. Link from here to learn about signing on and joining the conversation.
Are you interested in bluegrass (and related music) in the northwest?