ROCKABILLY HALL OF FAMEŽ MERCHANDISE & SERVICES
This Artist's Page is Available for Sponsorship - Click Here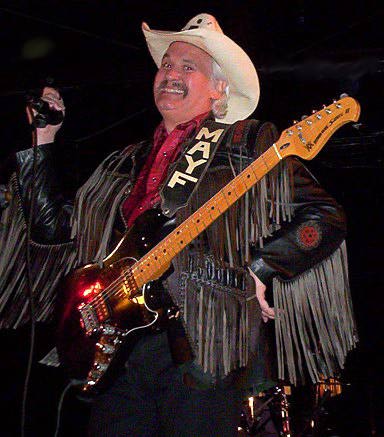 MAYF NUTTER

Mayf Nutter's career includes widely diverse credits; from being the first "bad guy" caught by CHARLIE'S ANGELS to COUNTRY MUSIC HALL OF FAME HONOREE in the Nashville Walkway of Stars and honored by the BAKERSFIELD COUNTRY MUSIC MUSEUM.

Mayf's TV and Movie credits span 38 years including roles onGUNSMOKE, BONANZA, THE WALTONS (3 years), DUKES OF HAZZARD, MURDER SHE WROTE, FALCON CREST, narrator for WONDERFUL WORLD OF DISNEY andDISNEY MOVIES.KNOTS LANDINGfans know him as Parker Winslow on that TV series.

Mayf played 3 different characters on DAYS OF OUR LIVES, won a BEST ACTOR AWARD for the TV series LONE STAR BAR, and starred opposite James Stewart in the CBS-TV Series HAWKINS ON MURDER.

Musically, Mayf has appeared 12 times at the world largest annual Country Music event JAMBOREE IN THE HILLS. That event uses a song written by Mayf as their theme song.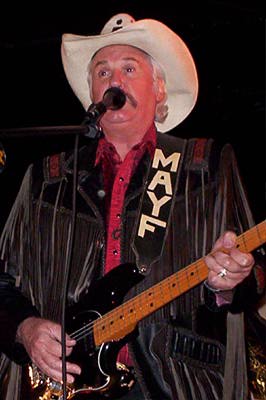 Mayf is a Las Vegas headliner and has performed since 1970 as a guest star on the GRAND OLE OPRY and many other venues from CARNEGIE HALL, to the becoming the very first American to ever sing "Live" on China National TV in 1982.

Mayf recently completed his role in the play, LAST OF THE HONKY TONK ANGELS at the GLOBE THEATER in Hollywood and 2 Movies for release the fall of 2005.



Posted May, 2005


"Traditional Country Hall of Fame" Home Page