This Artist's Page is Available for Sponsorship - Click Here for Info


KITTY HOUSTON



KITTY HOUSTON RECORDS WITH "E H KING" MUSIC, OUT OF SANTA FE, TEXAS   AND IS ON ALL OF THEIR COMPILATION CD'S THEY SEND OUT WORLDWIDE.  

SHE  HAS ALSO RECORDED WITH "WOW" RECORDS, "A-ROK" RECORDS AND "ROADSHOW" RECORDS OUT OF OKLAHOMA CITY, OKLAHOMA. SHE WRITE'S THE LYRICS TO ALL OF HER SONGS ON HER ALBUMS. T. J. MURR SINGS HARMONY WITH KITTY AND WRITES AND PRODUCES ALL OF THE MUSIC ON HER ALBUMS.

SHE  HAS BEEN SINGING ... GOSPEL, POP, COUNTRY & COUNTRY ROCK,   FOR A LONG TIME. SHE  STARTED SINGING AS A SMALL CHILD IN THE CHURCH AND SCHOOL CHOIRS.

SHE SINGS AT "INGRID'S KITCHEN", A WONDERFUL GERMAN RESTAURANT, LOCATED AT N. W. 36TH ST. & 2 blocks W. of Penn. EVERY SATURDAY FROM 12:00 PM TILL 2:00 PM SHE SINGS WITH "CURLY CARDINAL'S" POP/SWING/ BAND THAT ALSO PLAYS SOME COUNTRY AND COUNTRY ROCK MUSIC.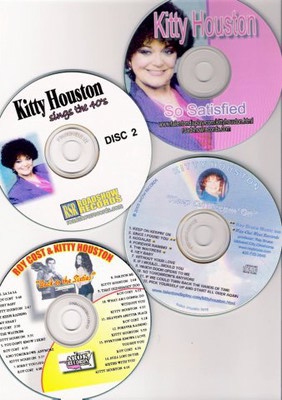 SHE IS ALSO PLAYING BASS GUITAR AND SINGING WITH "BUDDY SIMS" AND... HIS... "PURE COUNTRY" BAND ..........3 TIMES A WEEK. BUDDY PLAYS LEAD GUITAR, FRONTS THE BAND, AND IS THE LEAD SINGER. 
HE  ALSO RECORDS AND HAS MANY SONGS OUT ON INTERNET AND FM RADIO,   WORLDWIDE , AND IS WELL LIKED.

KITTY, BUDDY AND DRUMMER, RON MAXEY EACH SING LEAD AND ALL SING 3 PART HARMONY ON ALL OF THEIR SONGS.

KITTY HAS 5 ALBUMS OUT: "SO SATISFIED", "KEEP ON KEEPEN ON", "BACK TO THE SIXTIES" = a duo with Roy Cost= "KITTY SINGS THE 40's", AND "WHEN WE DANCE" a duo with T. J. Murr.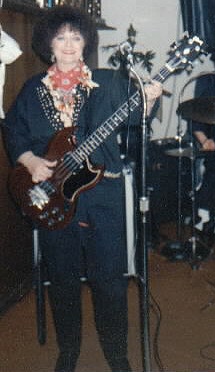 KITTY AND ROCKABILLY STAR "RONNIE HAIG" ARE WORKING ON THEIR NEW COUNTRY GOSPEL ALBUM, WHICH WILL BE OUT SOON.  THERE WILL BE SOME GOSPEL SONGS, SOME COUNTRY SONGS, SOME COUNTRY ROCK SONGS...HOPEFULLY..."SOMETHING FOR EVERYONE"!

---
KITTY HOUSTON:
VOCALIST/BASS GUITAR/AND ENTERTAINER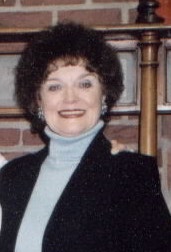 A PICTURE FROM THE PAST........ SPRING LAKE PARK, OKLAHOMA CITY , OKLAHOMA CONWAY TWITTY & "THE LONELY BLUE BOYS"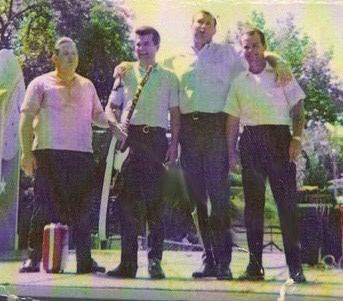 Conway Twitty & Loney Blue Boys
Tommy Markham "Pork Chop" - Drums
Conway Titty - Lead Guitar
Joe Lewis - Bass Guitar
Lew Houston - Steel Guitar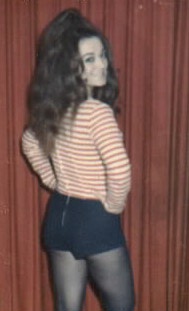 KITTY HOUSTON'S CD'S ARE BEING AIRED ON INTERNET RADIO AND "FM" RADIO IN AUSTRALIA, NEW ZEALAND, DENMARK, THE NETHERLANDS, FRANCE, BELGIUM, ENGLAND, POLAND, JAPAN,   AND MANY OTHER PLACES WORLDWIDE.  HER SONGS ARE  FEATURED ON INTERNET RADIO: SEE:
THE ROY COST SHOW www.roycost.com
AND THE DON POWELL SHOW www.twangtownusa.com



---



KITTY'S NOTES AND MEMORIES:
WHEN I KNEW "TWITTY"

DID I EVER TELL YOU HOW I KNOW CONWAY AND HIS FAMILY? HIS BAND BACKED ME WHEN I MADE MY FIRST RECORDING.

DURING THAT TIME I MET SAMMY SMITH, AS SHE WAS RECORDING ALSO, AND CONWAY'S BAND WAS BACKING HER. SHE WAS ON HER WAY TO NASHVILLE. AFTER A FEW YEARS SHE RECORDED HER BIG HIT "HELP ME MAKE IT THROUGH THE NIGHT".

I MET LEW HOUSTON, CONWAY'S STEEL GUITAR MAN, AND LATER WE WERE MARRIED. LEW HOUSTON PLAYED STEEL GUITAR FOR CONWAY ALL DURING THE LEAN YEARS OF CONWAY'S CAREER WHEN HE WAS TRANSFERRING FROM ROCK AND ROLL TO COUNTRY. CONWAY AND LORETTA LYNN  STARTED SINGING  DUETS, AND THEY WERE A GREAT DUO.  THEY SANG DUETS AND "MADE MANY GREAT HITS" TOGETHER FOR MANY YEARS AND THEY WERE THE BEST OF FRIENDS.

I KNEW CONWAY AND FAMILY FROM 1964 ON. THE BAND MEMBERS FAMILIES DID THINGS TOGETHER AND TRAVELED TOGETHER, SOME. I STILL HAVE MY BOWLING SHIRT THAT SAYS "THE TWITTYBIRDS".

I REMEMBER A NEW YEARS EVE IN CHICAGO, WE HAD SOME FUN AFTER THE JOB, WHEN WE ALL WENT TO MANY MOVIES. CONWAY LOVED MOVIES, AS HE ALMOST NEVER GOT TO GO TO MOVIES IN PEACE, AS HE WAS EITHER WORKING OR THE FANS WOULD SPOT HIM AND HE COULD NOT JUST GO OUT WITH HIS WIFE MICKEY WITHOUT EXPECTING A CROWD WANTING AUTOGRAPHS.

I WAS SINGING ON MY OWN WITH MANY DIFFERENT BANDS WHEN I MET LEW HOUSTON, HE WAS WITH THE CONWAY TWITTY BAND CALLED "THE LONELY BLUE BOYS". I MET WANDA JACKSON, PRETTY MISS NORMA JEAN AND SO MANY OTHER STARS THROUGH KNOWING LEW.

CONWAY WENT ON TO NASHVILLE, MADE IT BIG, AND GOT A NEW SOUND. BIG JOE, HIS BASS PLAYER, FRONT-MAN AND LIFELONG FRIEND, WAS KILLED IN CAR WRECK IN NASHVILLE, CONWAY GOT A NEW BAND, EXCEPT FOR PORKCHOP, TOMMY MARKHAM, THE DRUMMER. HE THEN TOOK OFF WITH HIS NEW SOUND, HIS NEW BAND AND STARTED MAKING HISTORY WITH HIS BACK TO BACK #1 HIT RECORDINGS.

KITTY AND LEW HOUSTON
AND  THE
STEEL DRIVERS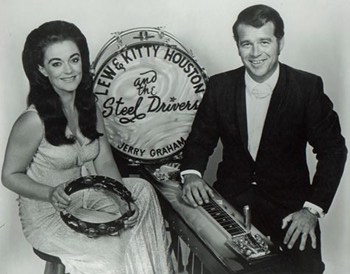 LEW HOUSTON IS THE PICKER ON THE STEEL GUITAR ON CONWAY'S SONG CALLED"THE IMAGE OF ME" &  "WORKEN MAN ". LEW PICKED ON ALL OF CONWAY'S HIT SONGS, RIGHT UP TO CONWAYS RECORDING OF THE HUGE HIT THAT MADE HIM A MEGA STAR ...

"HELLO DARLIN'"!

I REMAINED FRIENDS WITH CONWAY AND HIS FAMILY THROUGHOUT THE YEARS AND WAS SADDENED BY HIS DEATH. I HAVE SOME WONDERFUL MEMORIES OF THE FUN YEARS THAT I KNEW HIM AND HIS FAMILY.


---



THE END OF AN ERA

BY:  KITTY HOUSTON

MOST OF YOU KNOW AND/OR KNOW OF CONWAY TWITTY AND HIS BANDS.

THIS REPORT IS ABOUT HIS BAND CALLED "THE LONELY BLUE BOY'S".

THEY TRAVELED AROUND DURING THE 60'S AS CONWAY WAS CLIMBING UP THE LADDER FROM "ROCK AND ROLL" TO BECOMING A COUNTRY MUSIC ARTIST AND EVENTUALLY A COUNTRY MUSIC LEGEND.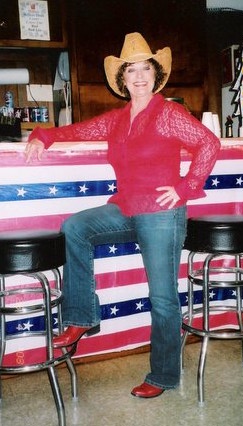 "BIG JOE" LOUIS WAS THE "FRONT MAN" AND PICKED THE ELECTRIC BASS GUITAR, AND SANG TENOR HARMONY WITH CONWAY.

"PORK CHOP" MARKHAM WAS CONWAY'S DRUMMER, PORK CHOP WAS ONE OF THE BEST DRUMMERS IN ROCK OR COUNTRY MUSIC. AFTER BIG JOE DIED, PORK CHOP BECAME THE FRONT MAN FOR CONWAY.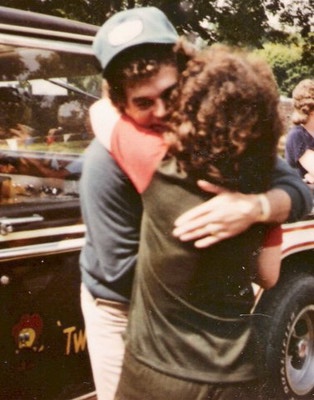 LEW HOUSTON WAS CONWAY'S STEEL GUITAR PICKER. LEW WAS A FANTASTIC STEEL GUITAR MAN. HE COULD BACK ANY ARTIST AND PLAY ANY SONG. LEW SANG EXACTLY LIKE JIM REEVES AND COULD IMITATE AND SING LIKE MANY OTHER ARTIST.


CONWAY WENT ON TO FORM ANOTHER BAND CALLED THE "TWITTYBIRDS".

AND LATER ON TO NASHVILLE STARDOM WITH MANY #1 HITS AND ALSO MEGA STARDOM AND MANY #1 HITS SINGING DUETS WITH LORETTA LYNN.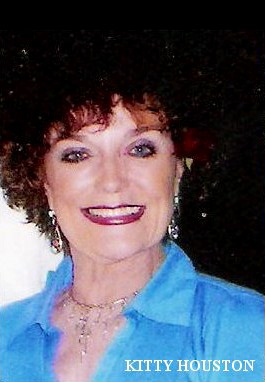 ONE BY ONE THEY HAVE ALL DIED. FIRST IT WAS BIG JOE AND THEN CONWAY, THEN PORK CHOP AND LEW HOUSTON DIED IN 2002. THE END OF AN ERA HAS COME AND GONE.

PEOPLE COME AND GO AND MOST MAKE SOME SORT OF IMPACT ON MOST EVERYONE'S LIVES, I AM SURE MOST OF YOU WILL ALWAYS REMEMBER CONWAY TWITTY, HIS MUSIC, AND HIS BAND MEMBERS.

THEY ARE GONE NOW, AND IT IS THE END OF AN ERA, BUT MANY WILL FOLLOW IN THEIR FOOTSTEPS AND MANY WILL ALSO BECOME "STARS".

GOD LOVES YOU AND SO DO I.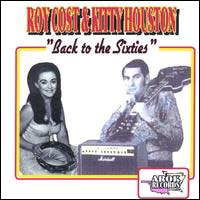 Find this CD at CD Baby
"WHEN WE DANCE" - www.cdbaby.com

"Traditional Country Hall of Fame" Home Page


"Traditional Country Hall of Fame" Home Page