ROCKABILLY HALL OF FAMEŽ MERCHANDISE & SERVICES
This Artist's Page is Available for Sponsorship - Click Here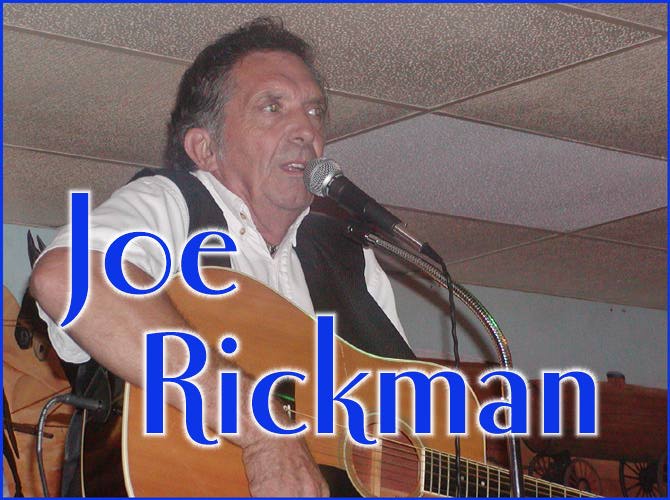 Westwood Recording Artist: Joe Rickman was born in Corinth, Mississippi to Robert Pascal and Opal Rickman in 1943. Joe has been singing since 1962.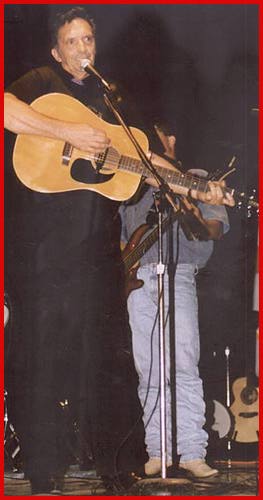 Joe is a Johnny Cash imitator, if you ever heard one. He plays and sings all of Cash's songs with almost the voice as Johnny.
Joe really gets with it in his singing. It looks like he's putting every ounce of his strength into every song. He actually beats the guitar strings, We don't see how he gets through even one song without breaking a string or two!

Joe also does Country Gospel. He plays at no regular clubs, but plays at churches, benefits, stage shows, faies, etc.
He and his band play and sing once a month in Boonville, Mississippi at an all Gospel TV Station.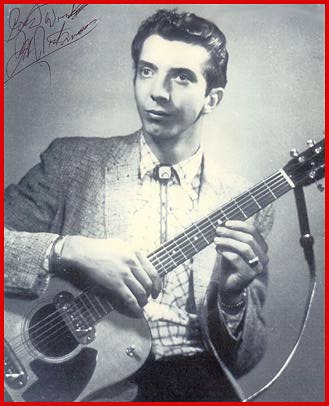 There is an annual "Plug Burger" Festival in Corinth that is quite an attraction. Joe entertains at this event every year.
Having played the guitar and bass for several years before he started to sing, Joe now has his own six-piece band which includes his son on drums. The name of the group is the "Main St. Band." They have performed for several years at the West Tennessee Opera in Dyersburg, TN.
Joe, who plays most stringed instruments and does Marty Robbins material.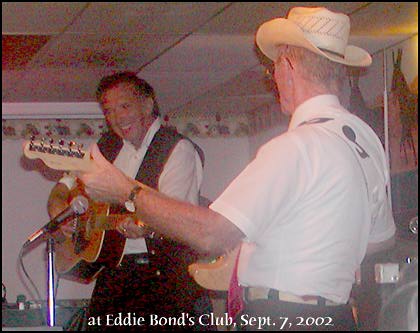 Joe and his wife, Stella (Walters) were married 1963 and now have four children.
Rickman plans to stay active on a local level. He would love to be able to make a decent living with his music and still stay close to home. He does not want the headaches of fighting a cruel world in the almost impossible task that being in the music business entails.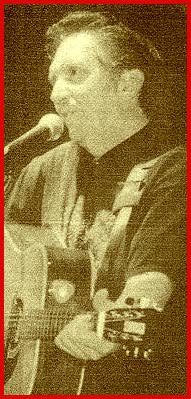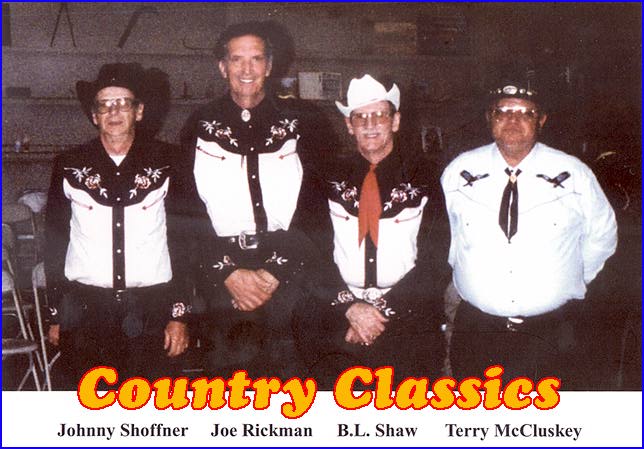 Courtesy: Roy Autry -- Posted September, 2002


"Traditional Country Hall of Fame" Home Page