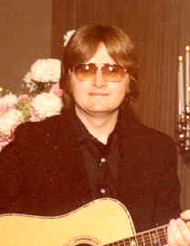 Glenn
Pogatchnik
Web Site
Songs:
"Satan's Daughter"
"Do You Remember"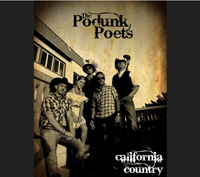 The Podunk Poets
Yes, they do make music like they use to. The Podunk Poets draw heavily on the past to recreate the nearly lost, but still iconic, male/female country music duo. Kelly Kidd and Cindy Jollotta sing a blend of original and covers that draws upon the struggles of everyday life (important now more than ever!), the joys of love, the victories of the little man, and the humor that can be found in all the above. The Podunk Poets band consists of Doug Carrion and Patrick Generosa on bass and drums along with D. Troy Castro and Jake Kelly on guitars.
While their music is clearly classified as classic country, it incorporates all the elements that get the audience moving: Swing, Rock-A-Billy and even a bit of 60's for good measure. Basically, it's down home with uptown style. www.facebook.com/thepodunkpoets
Song: Lucky In Love


Scott Haggard
(Merle's son)
Web Site
Songs: "They Oughta Be Ashamed"
"Living in the Shadow of Merle"